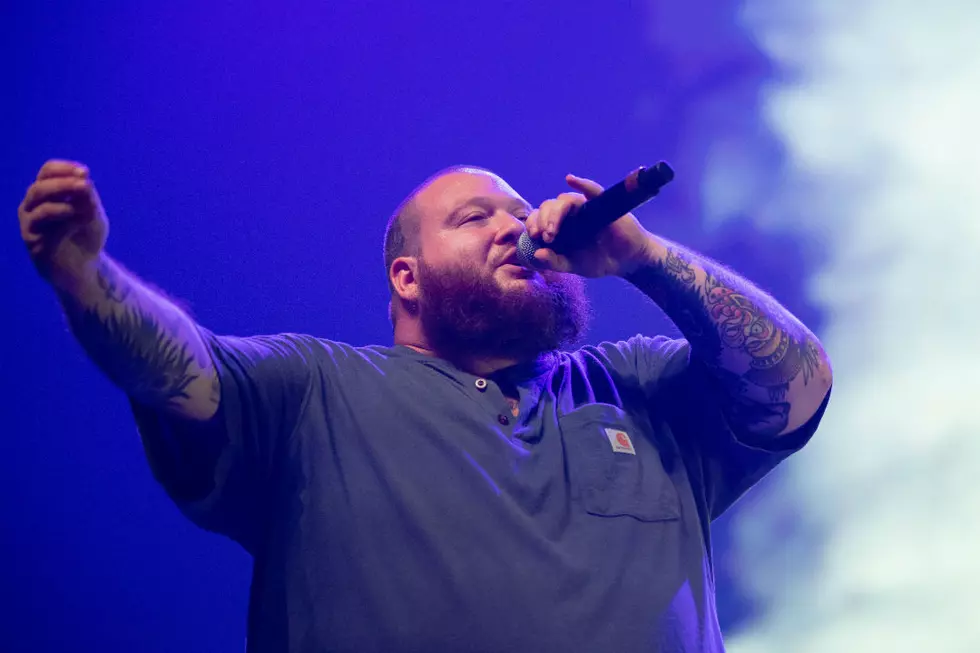 Action Bronson Is Coming Out With a New Cookbook for Stoners
Earl Gibson III, Getty Images
Among many other titles, Action Bronson is a bestselling author thanks to his 2016 cookbook Fuck, That's Delicious. Now, in between releasing music, performing around the globe and filming movies and television shows, he's managed to prepare a second book.
On Thursday (Jan. 24), the rapper announced the coming of Stoned Beyond Belief, a new cookbook tailor-made for the stoners of the world. The new book will be released this March, and it's described as "the ultimate love letter to the world's most magical plant."
The new cookbook is organized into 100 entries, and in addition to nearly 3 dozen recipes, it includes scientific botanical analyses, studies of the medicinal benefits of weed and a guide to the world of weed paraphernalia. Bronsilino teamed up with writer Rachel Wharton to put the book together, which promises to "delight Action Bronson fans and pot aficionados all across the universe."
Check out the cover art to Stoned Beyond Belief below. Pre-order is available now.
See 26 Rappers Who've Turned Their Love for Weed Into a Business