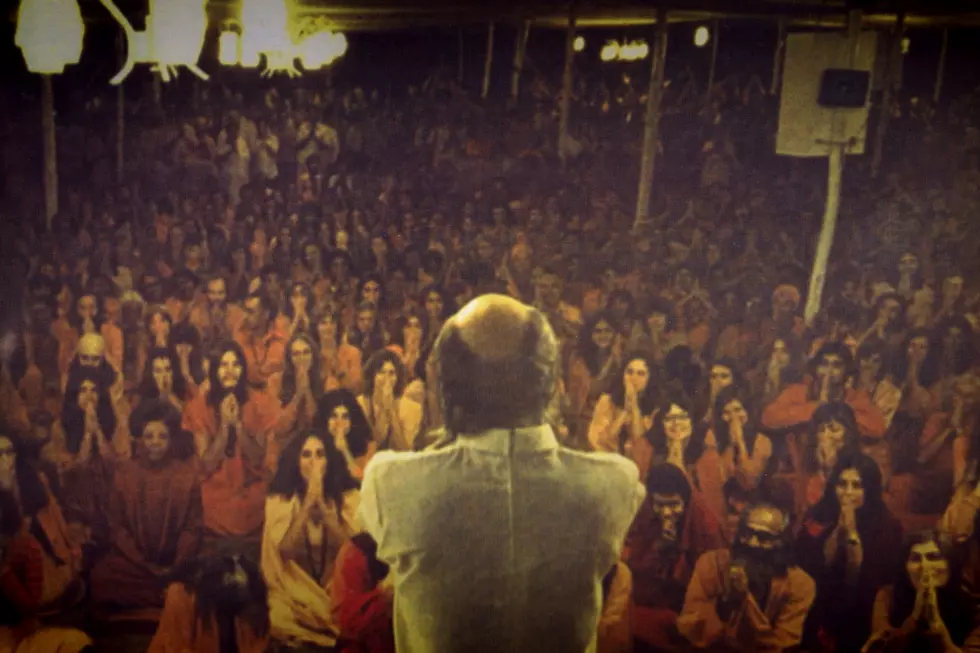 8 Netflix Documentaries to Watch If You Liked 'Wild Wild Country'
Netflix
It's been three weeks since its release — an eternity in the age of binge culture — but the internet is still captivated by Netflix's Wild Wild Country, an absorbing, addictive, almost unbelievable examination of the controversial Rajneeshpuram commune.
Produced by the Duplass brothers (Tangerine, The Skeleton Twins), the docuseries revisits an infamous but oft-forgotten slice of American history, recounting, in shocking detail, how a free-spirited, sex-fueled cult overtook a tiny Oregonian town, stocked their ranch with semi-automatic rifles, and allegedly defrauded the government, engaged in light bioterrorism, and maybe attempted to murder some people, among a laundry list of other eye-widening charges.
With an elusive 100 percent rating on Rotten Tomatoes, it's arguably one of the streaming hub's best, if most fascinating, efforts to date, but it's also one in a long line of riveting docs housed on the platform. Below, eight other films to check out if you're still reeling from Wild Wild Country.
1

Filmmaker Will Allen chronicles his 22-year stint inside West Hollywood's Buddhafield, a 1980s-born cult led by failed actor Michel Rostand, who convinced his followers to abandon their lives and follow his teachings in pursuit of an intense communion he called "The Knowing."

The 2016 Sundance gem combines insider footage from Allen's tenure as Buddhafeld's official videographer, plus new interviews with former members detailing life inside the so-called spiritual community, including allegations of mind control, forced abortions, and sexual abuse. The result is a strange, unsettling portrait of Allen's manipulative former mentor, made even more chilling by its open-ended conclusion: As of 2016, Rostand still had 85 adherents living with him in Hawaii.

2

Deprogrammed doesn't explore a cult, but rather its opposition, tracing Ted Patrick's anti-cult crusade throughout the 1970s. The author credits himself with having saved 1,600 former cult members with his reverse-brainwashing tactics, which this 2016 film documents, showcasing just how deeply some of these groups took hold of their onetime members, and the extremist lengths he went to in an attempt to shake them out of it.

3

This 1994 documentary examines the lingering effects of being raised within Children of God (later renamed "The Family"), an infamous, 1960s-era sect plagued by allegations of child abuse, and in which actors like Rose McGowan and Joaquin Phoenix were brought up.

4

Enlighten Us recounts the rise and fall of James Arthur Ray, a motivational speaker turned self-help guru who rose to fame in the early 2000s, but was convicted of negligent homicide after three people died of heatstroke during a 2009 seminar he hosted in the desert. He served two years in prison, and was released in 2013.

5

If you were fascinated by Rajneeshpuram's slow, cunning takeover of Antelope, Welcome to Leith should be right up your alley. The critically acclaimed 2015 film rehashes white supremacist Craig Cobb's attempt to seize Leith, North Dakota in 2012 and the local upheaval that followed, offering a sober, timely, and terrifying, and glimpse into a still-looming hate group.

6

KKK: The Fight for White Supremacy

This Dan Murdoch-directed 2015 effort travels to the deep south for a disturbingly relevant look into the Ku Klux Klan, who claim they're in the midst of a revival.

7

Crystal Moselle's prize-winning 2015 doc is a study in isolation and the power of the human spirit, telling the spellbinding, extraordinary, and stunningly heartfelt true story of seven siblings confined to their Manhattan apartment. Unable to leave save for a few strictly-monitored trips into the "nefarious" New York City streets, they find an outlet in cinema, and are eventually pushed to venture out into a world they've only known on film.

8

Though not centered around a cult, One of Us does probe religious extremity, following three Hasidic Jews as they depart their ultra-Orthodox community and brave the modern world. It's a rare window into a highly insular community, weaving a heartrending tale of ostracism, danger, and uncertainty.