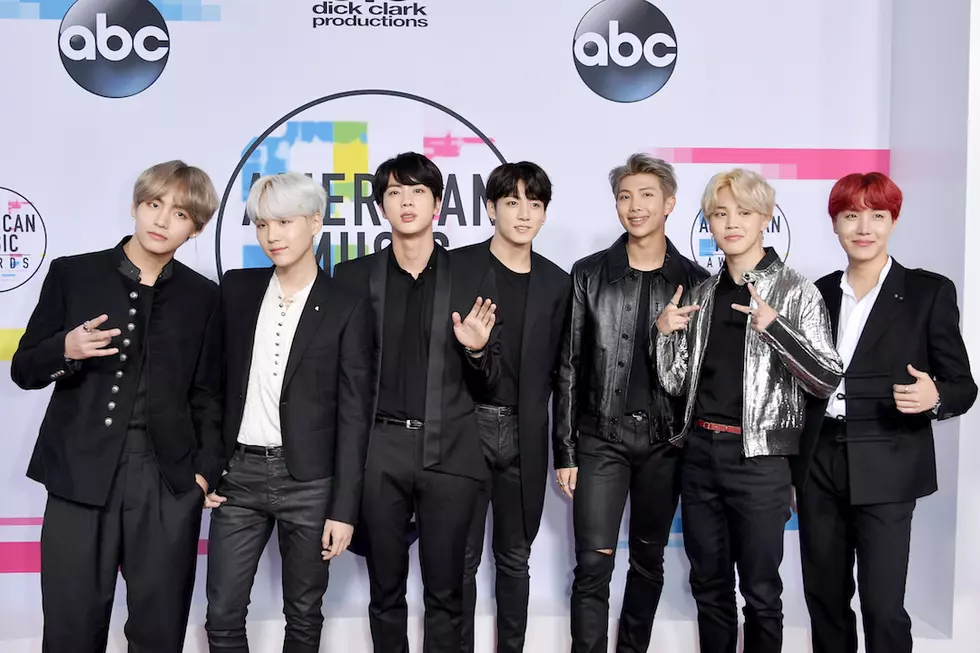 BTS Only K-Pop Act to Make Forbes' 2018 '30 Under 30′ Asia List
Neilson Barnard, Getty Images
Regarding the group's inclusion, Forbes listed a number of BTS' accomplishments abroad (including their appearances on Ellen and Jimmy Kimmel, as well as their landmark AMAs performance), writing, "If you asked most Americans to name just one Korean performing artist in the last year, odds are high the answer would have been BTS. Bangtan Sonyeondan's music has taken over the world in recent years, and 2017 was the year they finally cracked the notoriously competitive U.S. market."
Speaking to Forbes about the accomplishment, BTS gushed, "We think so many people have helped us come this far. We have seen the ['30 Under 30'] list in newspapers, sometime in the past. Being a part of it is [a] great honor."
"Lately, we [have] begun to realize our influence on people, especially on our fans. We just hope that, with BTS, many people in the world will feel consolation and healing, and share their stories, whether it be grand or small. We really want to be a part of such a cool world," the group continued.
Other highlights from the Entertainment & Sports category of Forbes' "30 Under 30" Asia list include Australian actress and 13 Reasons Why star Katherine Langford, Indonesian hip-hop star Rich Brian and South Korean figure skating champion Young You.
Celebrity Fans of BTS