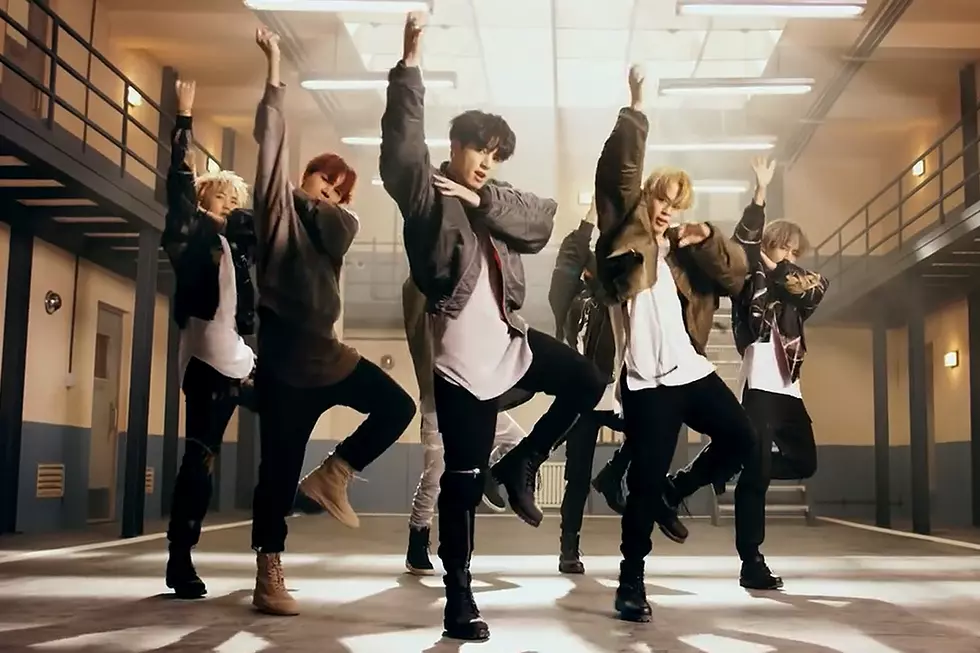 K-Pop Icons BTS Drop 'Love Yourself: Tear': BTS Army Reacts
BigHit Entertainment/YouTube
BTS' Love Yourself: Tear has officially hit the internet, and the K-pop phenom's fandom has already turned up in full force.
"GOOD MORNING YALL I'M STILL SHAKING,' wrote one listener. "BTS really never heard of a bad song huh," added another.
The highly-anticipated LP marks the group's third full-length and first since 2016's Wings. It follows last year's record-breaking EP, Love Yourself: Her, and is expected to be the second in a four-part series of projects. Thus far, the record has spawned two music videos: "Singularity," for V's solo track, and "Fake Love," an emotionally charged opus that made its debut Friday (May 18), along with the album.
Of the record, BTS have said it's their most personal effort yet, and centers around "honesty and love."
"Sometimes we just turn away from some sort of situations, because in love and life, it's not like a fairytale," RM told Entertainment Tonight. "We always have a dark side, so we want to talk about like, the dark sides of love."
BTS will perform "Fake Love" live at the 2018 Billboard Music Awards on Sunday (May 20), where they're also nominated for the Top Social Artist award.
See the BTS Army's reactions to Love Yourself: Tear below.
Celebrity Fans of BTS