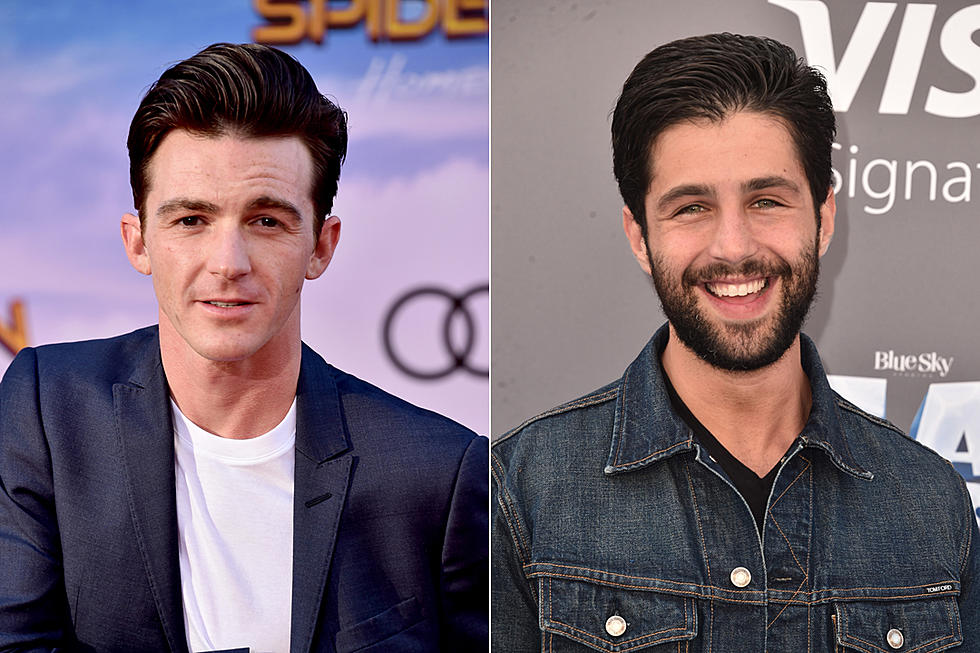 Drake Bell Was 'Cranky' During Josh Peck Wedding Snub
Alberto E. Rodriguez (2), Getty Images
Drake Bell publicly blasted his former co-star and "friend" Josh Peck on Twitter last month for getting no invite to Josh's wedding. But it looks like Drake wants to take all those now-deleted comments back.
"I'd been talking to him, and he's been telling me about the engagement," the Drake & Josh star said in a recent interview with Entertainment Tonight. "And then I saw on social media the wedding and I didn't hear about it. So, it was just one of those things where it was just like, You didn't even tell me?! I had to find out on social media? And then you're like, You know what?! Fine! and then I'm like, Wait, I probably shouldn't have done that."
He also added that he probably should have just directly contacted Josh and "was just being cranky."
Despite where their friendship is at these days, Drake said that the two have talked since the rant and that he'll always have Josh's back.
"We've gone through every up and down that you can think of that two guys can go through," Bell said. "It is what it is. I love the kid. I would work with him until I'm 80, you know? I wanna make Grumpy Old Men with the guy. I wanna make The Odd Couple when we're old, you know? So no hard feelings. It's just, when you've been so close to somebody for so long, I mean, there's just certain things that, you know, 'Hey why'd you do that? C'mon man.'"
See the whole interview in the clip below.
These Co-Stars Didn't Really Like Each Other in Real Life: