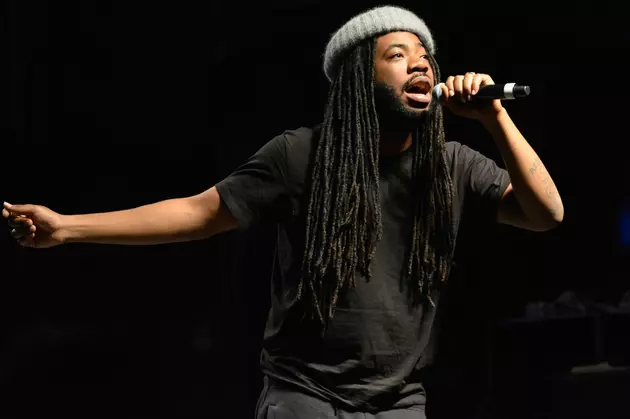 D.R.A.M. Records With Mark Ronson and Tame Impala's Kevin Parker
Duane Prokop, Getty Images
The past two years have been completely life-changing for D.R.A.M. and the vocalist is finally getting the shine and opportunities that his fans know he deserves. The Virginia native has built up an eclectic resumé of star-studded collaborators following the release of his debut album Big Baby D.R.A.M. last year, which includes Neil Young, Rick Rubin and Beyoncé as well as the Gorillaz. Now, he's adding more superstars to the list, as he was recently invited to an epic recording session with Mark Ronson.
The DJ and producer invited the "Cha Cha" singer to his studio this week, where D.R.A.M. captured footage of them recording together for his Instagram story. Joining the two of them for their creative session was Tame Impala mastermind Kevin Parker, who has frequently collaborated with Ronson on tracks in the past. The footage of the session doesn't exactly detail whether the two are working together on a collaboration track or project, but at the very least, it can serve as something to look forward to for fans.
If you recall, D.R.A.M. first rose to stardom with his single "Cha Cha," which quickly received the attention of Queen Bey. The veteran singer featured the song on an Instagram collage video, stating how the song made her "happy." D.R.A.M. dropped "Broccoli" with Lil Yachty after that, and the rest is history.
Fans Name Rappers They Think Will Blow Up This Year