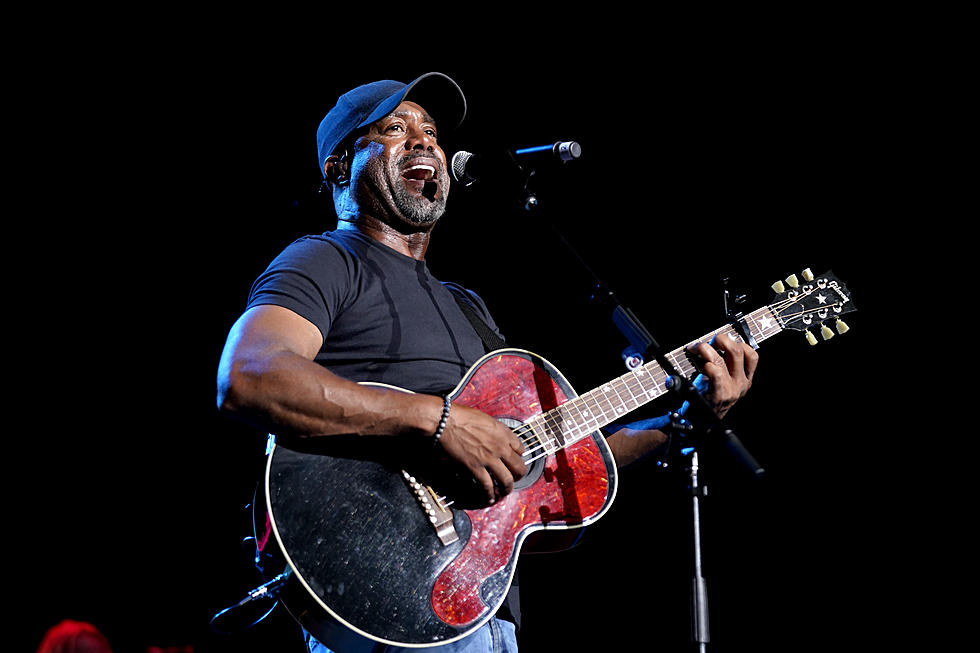 Darius Rucker Set to Perform at Q Casino's Back Waters Stage This Summer
Photo Credit: Mickey Bernal, Getty Images
Last year was the first time I ever go to experience Q Casino's Back Waters Stage Summer Concert Series. From Ja Rule to Dierks Bentley, Chase Rice and Seether, it was a summer chockful of talent. Judging by another announcement from Q Casino this week, that isn't changing for 2023.
Q Casino has announced that country singer Darius Rucker will take the Back Waters Stage on Thursday, July 13th, 2023 at 7:30pm. The show is part of Rucker's Starting Fires Tour, and special guest Drew Green will be joining him as the opening act.
We're excited to have Darius Rucker as one of our featured acts this summer. From his time spent fronting Hootie and the Blowfish to his current success as a solo artist, he has developed a large following of fans, so it's exciting to have him share his talents here on the Back Waters Stage in Dubuque. - Brian Rakestraw, Chief Operating and Financial Officer at Q Casino, per press release
Rucker famously got his start as the lead vocalist of the rock band Hootie & the Blowfish back in 1986. In the late 2000s, Rucker pivoted to country music as a solo act. He was the first Black artist to score a #1 on the Hot Country Songs charts since Charley Pride with his first single, "Don't Think I Don't Think About It" in 2008. He followed that up with several more hits, including "Alright," "It Won't Be Like This for Long," and the modern classic "Wagon Wheel."
Tickets to see Darius Rucker at Q Casino's Back Waters Stage will be available starting Friday, March 17th, 2023. Tickets will also be available at Guest Services, located inside Q Casino. All ages welcome, and the event will be held rain or shine.
In addition, Q Casino also announced that they would implement changes and enhancements to the 2023 Concert Series, most of which related to security and onsite amenities:
Implementation of a new clear bag policy to help with the security check-in process
Only clear bags, no larger than 12" x 12" x 6", will be allowed
Small clutch purses/wallets will be allowed and do not have to be clear, but they cannot exceed 4.5" x 6.5" in size
Improved entry/exit process to expedite the flow of concertgoers
Concertgoers will be able to enjoy their favorite bar drinks, as well as concessions featuring Amayzing Kettle Corn, hot dogs, chips, chilled soft drinks and lemonade
After-parties following each show at a designated Q venue
For more information on the show, visit the Back Waters Stage website!
Q Casino is an entertainment and gaming complex located in Dubuque, Iowa. The casino is owned by the City of Dubuque, and operated by the DRA, its non-profit license holder.
KEEP LOOKING: See Inside Jason Aldean's Spectacular Beach House Mansion: