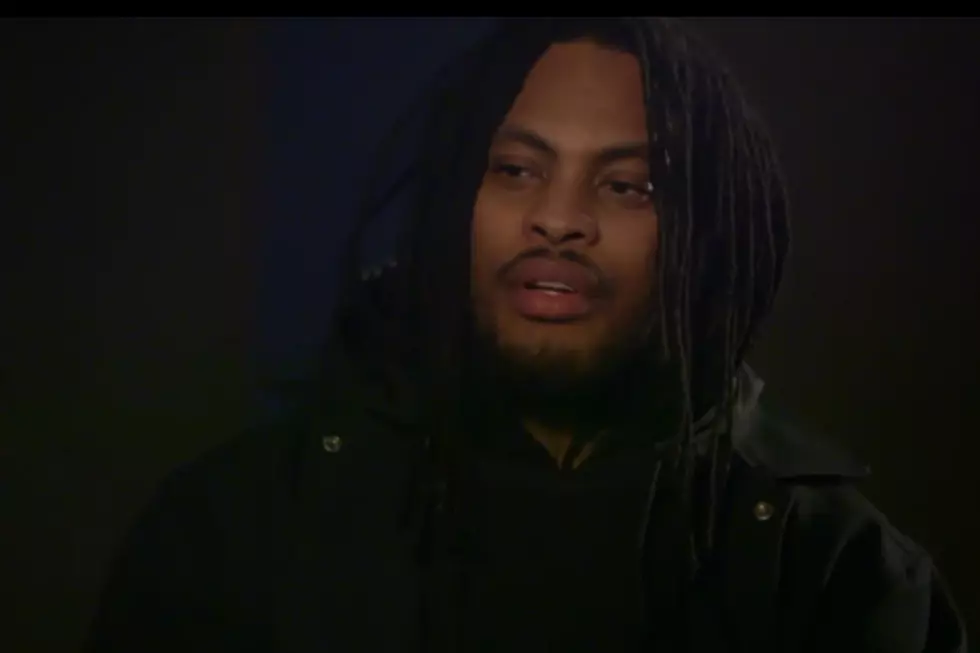 'Love & Hip Hop Atlanta' Season 6, Episode 9 Recap: Waka Flocka Flame Tries to Win Tammy Back
VH1
Despite Tammy's resistance, she finally agreed to go on a date with Waka Flocka Flame. Although she was still distant, Waka melted her heart when a trip to the movies turned into surprise video that presented their love story. As she watched the video, Tammy had tears rolling down her cheeks. At the end of the video, Waka also shared the passwords to his email, phone and social media. Now that he's opened everything up to Tammy, he hoped she'd reconsider and let him come home. She still remained firm and said she still needed time. But she did let him give her a kiss.
Since Scrappy and Bambi called off their wedding a few episodes ago, Scrappy has been focusing on other things like his friends and music. Then when he, Yung Joc, Stevie J and Gunplay caught up in the studio, Scrappy started to consider a move down to Miami since he no longer felt tied to Atlanta now that he's single.
Meanwhile Momma Dee had issues with her husband and mother-in-law and realized after two days that Ernest never came home. She tracked him down and found him at his mother's home. The conversation between the two went south, and it looked like Dee's love for Ernest is dwindling.
With the troubles in her relationship, Dee focused on other things. She caught up with her son, Scrappy, and learned that the wedding was officially off. She also learned about the problems between Rasheeda and Kirk. And to get more info, she met with Rasheed's mom. Despite their past issues, the two women teamed up to call Kirk out at Scrappy's event and proclaimed that they would make Kirk take a paternity test regarding the baby Jasmine said was his. Rasheeda, who was also at the event, was so embarrassed by the display that she walked out of the situation before it got to be too much.
Finally Stevie J was ready to be a dad again to Bonnie Bella. And when he came home with new baby furniture and toys, his daughters gave him the third degree about what's to happen between him and Joseline. They also wondered what would happen to Eva, and he promised he would tell Eva about her baby sister. Lastly, his daughters said that Joseline should apologize to everyone in the family in-person. Although Stevie promised that he would make sure everything will get better, you just never know.
Tune in next week to find out what happens next.