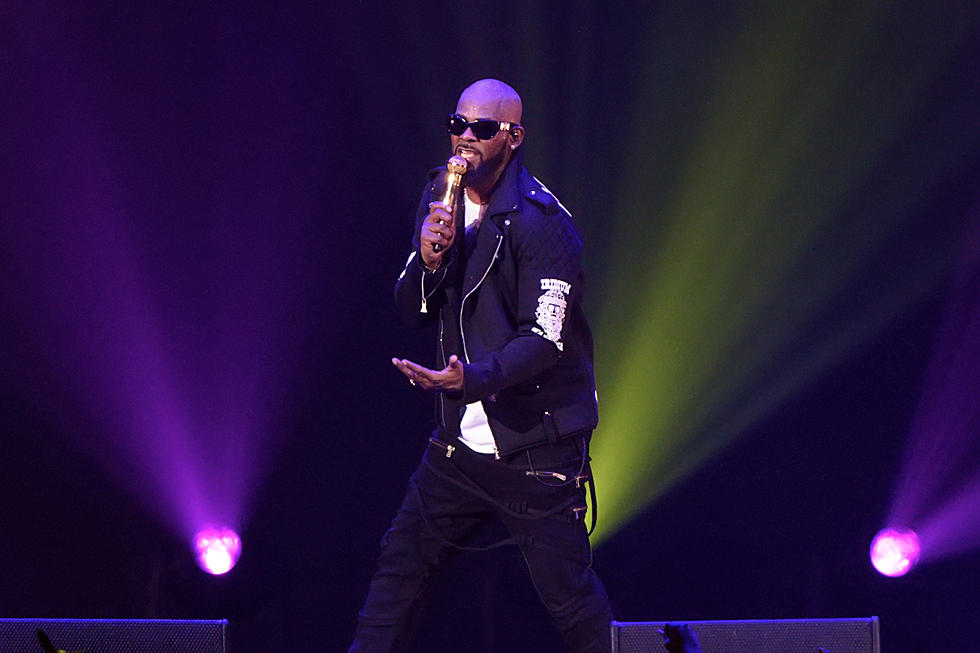 R. Kelly Released From Jail After Someone Paid $161,000 Child Support
Daniel Boczarski, Getty Images
UPDATE:
R. Kelly is officially free from police custody. After his $160,000 child support debt was paid by an unnamed source on Saturday (March 9), the polarizing singer was released a few hours later, reports CNN.
"I promise you, we're going to straighten all this stuff out. That's all I can say right now. I promise you," Kelly said to reporters before being driven away from the jail.
ORIGINAL STORY:
R. Kelly is about to be a free man once again.
Following his arrest on Wednesday (March 6) for failure to pay over $160,000 in child support, the embattled singer is going to be released from Cook County Jail in Chicago on Saturday (March 9) after the debt was paid for him, reports The Associated Press. It is unclear who made the payment.
At the initial child support court hearing before his arrest, Kelly's publicist Darryll Johnson said that his client was willing to pay up to $60,000 upfront upon arrival at the court house—but that still didn't satisfy the $161,663 debt, so he was ultimately taken into custody. According to the singer's criminal defense lawyer, Steve Greenberg, Kelly's finances are "a mess," and his label dropping him earlier this year amid the allegations of sexual abuse of minors only added to the discord. During a recent interview, the singer claimed he was low on funds. As previously reported, Kelly is also facing an uphill legal battle regarding those allegations, and could get up to 70 years in prison if convicted of all 10 counts of aggravated criminal sexual abuse.
This is the second time someone has paid a debt in order for the embattled singer to be released from jail. On Feb. 25, he was released from Cook County Jail after someone posted a $100,000 bond in relation to his recent sexual abuse charges.
R. Kelly's next court hearing is on March 13.
Here's the Ultimate Guide to Rappers With Acronyms in Their Name