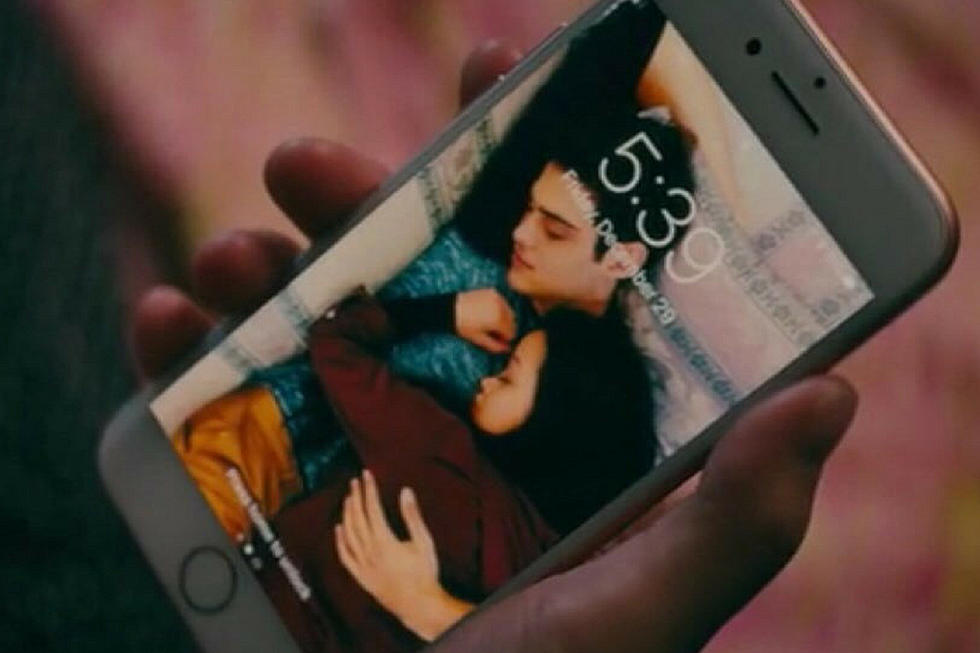 Here's the Adorable Story Behind That Lara-Peter Lock-Screen In 'To All the Boys I've Loved Before'
Netflix
Anyway, among the many moments the internet has been obsessing over is a split-second scene toward the end of the film, in which it's shown that lead Lara Jean (Lana Condor) has a cute photo of her cuddling with Peter (Noah Centineo), her "fake" boyfriend, saved as the lock-screen on her phone. It's presented, briefly, without any context, leaving viewers to fantasize about how such a pure, adorable picture came to be.
But now, in an interview with Entertainment Tonight, director Susan Johnson has revealed the story behind the lock-screen, and it turns out it happened totally organically.
"That was actually one of our crew members who took that photo. [Lana and Noah] were in the green room on set at the high school location, in the area where we put the actors," she explained. "They actually were sleeping on the couch in that room like that, so we just stood over them and took that picture and it's so friggin' cute. So yeah, we just borrowed it from our crew member. (Laughs.) There wasn't [a cut scene]. I could make something up but I actually think it's cute that they hang out like that."
Netflix's 10 Most Underrated Original Shows + Movies