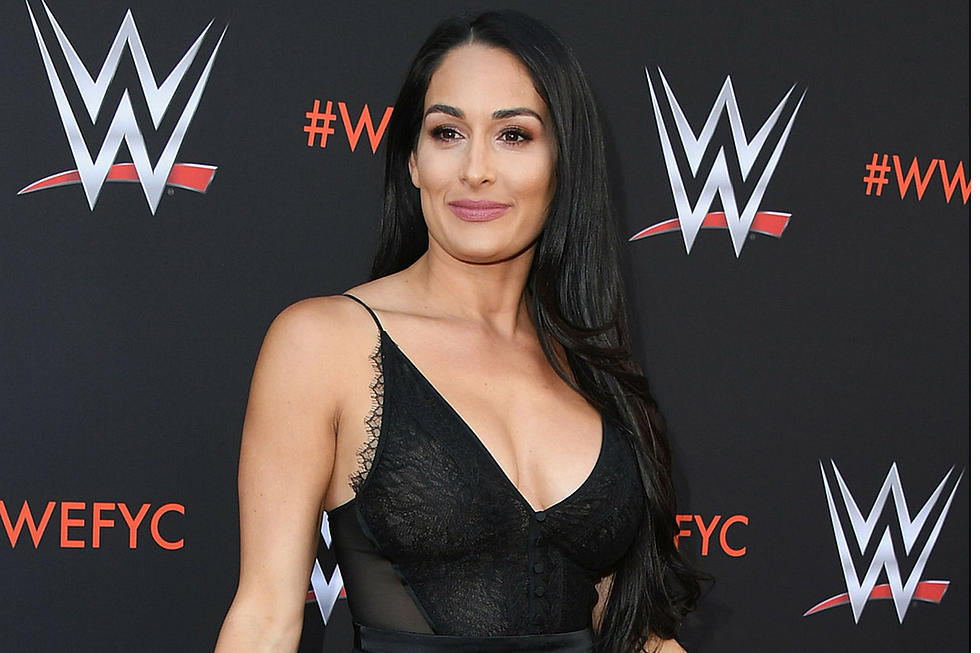 Nikki Bella Reveals Why She + John Cena Broke Up…Again
Jon Kopaloff, Getty Images
Back in April, the couple announced they'd broken up less than a month before their scheduled May wedding. It came as a shock to fans — the pair had been together for six years — but as Bella later explained, when it got down to the wire, she realized she wasn't willing to settle for not having kids. Cena had long been adamant that he didn't want a family, so they decided it was best if they went their separate ways.
Then, on Total Bellas, Cena told Bella he'd had a change of heart, and did, in fact, want to have children with her. All seemed back on track for a while, except for that, as viewers knew by this point, their May wedding never happened. So what fell apart the second time around?
In an upcoming episode of Total Bellas, Bella reveals that while the wedding planning should have brought them closer together, it actually drove them apart, hinting that all the time she and Cena spend away from one another ultimately led to their split.
"Every little part of this wedding, it's like, it's going back," she confesses to her friends during her bachelorette getaway in Paris.
Later, in a confessional, she delved deeper, saying, "Anything that's wedding related, I feel like I'm continuing to grow more apart from John and I should be growing closer to him. It's really hard when my girls are saying they love how open and honest I've been in my relationship and how much more I've been using my voice, but I don't want to ruin anyone's weekend -- they're all here for me."
"Right now, we're just friends. We're working on each other and trying to work on us, and we talk every day," she explained. "Hopefully one day we will get back together. And if we don't, we just want each other to be very, very happy."
Watch Bella's confessional from Total Bellas above.
John Cena and Nikki Bella through the years