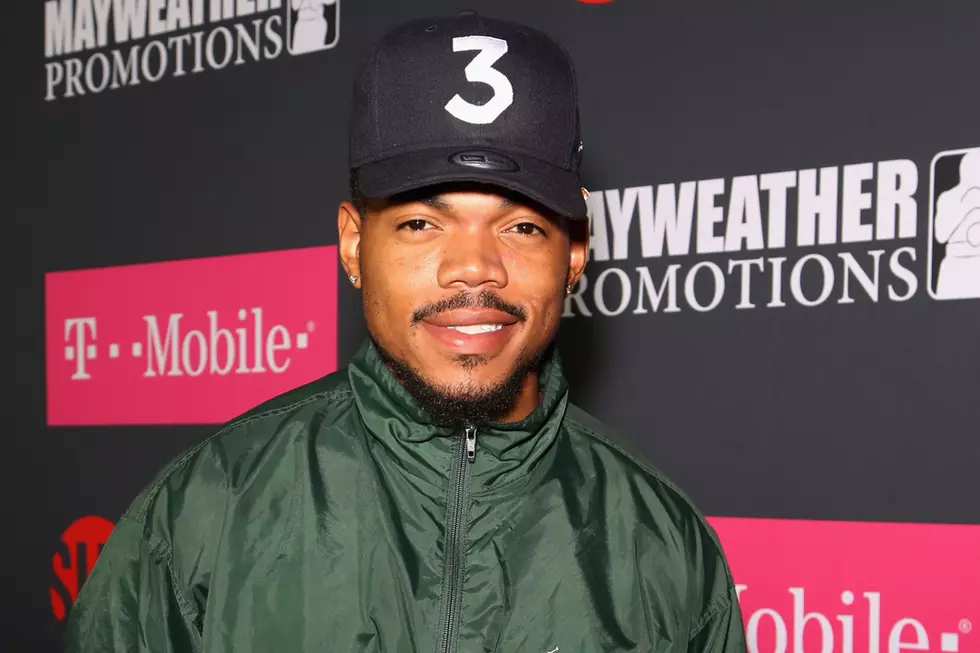 Chance The Rapper's SocialWorks Receives $1 Million Donation From Google
Gabe Ginsberg, Getty Images
In the spirit of the holidays, people from all over are appearing to be more charitable and giving to those who need it most. In an effort to marry the importance of computer science and the arts for the youth, Google.org has teamed up with Chi-Town native Chance The Rapper, and donated a $1 million grant to the musician's non-profit organization, SocialWorks.
On Dec. 6, Google announced the grant would benefit SocialWorks during a student event at Adam Clayton Powell Jr. Paideia Academy in Chicago. Additionally, $500,000 was also granted directly to Chicago Public Schools and their computer science initiative, CS4All. The grant helps to provide programming to highlight the importance of coding and computer science for students in underrepresented school districts.
Chance made an appearance at the school's assembly, in which the student body received new backpacks from STATE, a company dedicated to addressing the needs of children in critical circumstances, as well as new threads featuring the word "CODER" on them.
"The opportunity to help kids code to share their music, artwork, and distinct point of view is at the core of our mission and an experience we look forward to providing in classrooms across the city," explains Justin Cunningham, Executive Director of SocialWorks.
"We're honored to support SocialWorks' mission to help underrepresented students in Chicago reach their full potential, as well as Chicago Public Schools' efforts to turn computer science into a pathway for creative expression," said Google.org Principal, Justin Steele.
As we know, Chance hasn't forgotten about his city since his career has taken off, and education is something the "First World Problems" MC has been passionate about. In late November, the 2014 XXL Freshman announced that supermarket chain Jewel-Osco would be donating $1 million to the Chicago Public School System, in collaboration with SocialWorks and the New Chance Arts & Literature Fund. He's also planning to launch an award show for educators, the Twilight Awards, which is slated to take place in Chicago in June 2018.
"There's so much talent and creativity in the communities that these schools serve—and Chance The Rapper embodies what can happen when that creativity is unleashed," Steele continues. "With exposure to computer science, students can use technology to turn their creative passions into something bigger."
Looks like Chance The Rapper is moving into 2018 with some big money behind him.—J'na Jefferson
See Photos of Chance The Rapper's Different Looks Over the Years