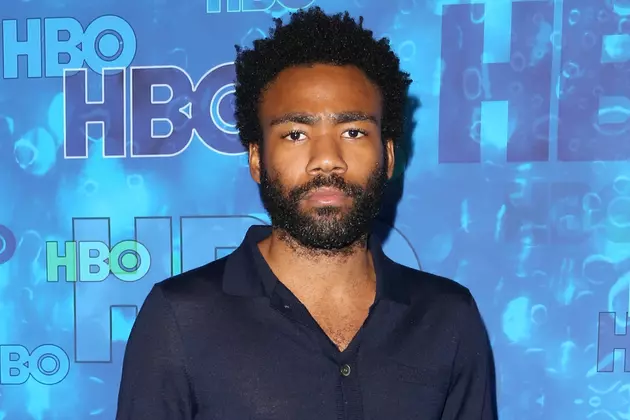 20 of the Best Childish Gambino Songs
Frederick M. Brown, Getty Images
In a little over 10 years into his career, Donald Glover has just about done it all. He was a member of the popular YouTube sketch troupe Derrick Comedy, he's written for shows like 30 Rock, had his own stand-up comedy special and starred in various TV shows and films. This past year, he's served as a creator, star, executive producer and writer of the phenomenal FX series Atlanta. 
During that time, he's cultivated himself not only as a versatile force on the screen, but he's also reinvented himself as a musician under his Childish Gambino moniker. Gambino released his debut mixtape, Sick Boi, back in 2008. When he started, he spent most of his bars on punchline-heavy verses full of cultural references. It was a natural progression from his style of comedic writing to punchline rapping, but he didn't end it there.
On his 2011 debut studio album, Camp, the rapper dove into different territories. He fleshed out his punchline-heavy raps with personal tales of his youth and relationships. He also started increasing the use of his singing voice along with his rapping. The next year on his Royalty mixtape, he established his credibility with guest features and co-signs from a variety of people, including legends like Bun B and Ghostface Killah. With seven tapes to his name, Gambino's proves hip-hop is no joke to him.
Gambino evolved even further on 2013's critically acclaimed Because the Internet, a concept album that was released along with the an ambitious screenplay companion piece. The album turned heads with its deep themes of technology and ego," and netted him some Grammy nominations. The album separated Glover from any criticism that he was merely a punchline rapper like he had been labeled in his early career.
Now on his most recent effort, "Awaken, My Love!" (punctuation courtesy of Gambino), he eschews hip-hop almost entirely in favor of psychedelic rock and soul, with some especially heavy George Clinton influences. In honor of the release of "Awaken, My Love!," here are the 20 Best Childish Gambino Songs.
1

"III. Telegraph Ave. ('Oakland' by Lloyd)"

Childish Gambino

3

"Stand Tall"

Childish Gambino

4

"V. 3005"

Childish Gambino

5

"Redbone"

Childish Gambino

6

"You Know Me"

Childish Gambino

7

"Heartbeat"

Childish Gambino

8

"Unnecessary"

Childish Gambino Featuring Schoolboy Q and Ab-Soul

9

"IV. Sweatpants"

Childish Gambino Featuring Problem

10

"That Power"

Childish Gambino

11

"Lights Turned On"

Childish Gambino

12

"Bonfire"

Childish Gambino

13

"I Be on That"

Childish Gambino

15

"R.I.P."

Childish Gambino Featuring Bun B

16

"Freaks and Geeks"

Childish Gambino

17

"Toxic"

Childish Gambino Featuring Danny Brown

18

"Eat Your Vegetables"

Childish Gambino

19

"Move That Dope / Nextel Chirp / Let Your Hair Blow

Childish Gambino Featuring Young Scooter

20

"New Prince (Crown on the Ground)"

Childish Gambino