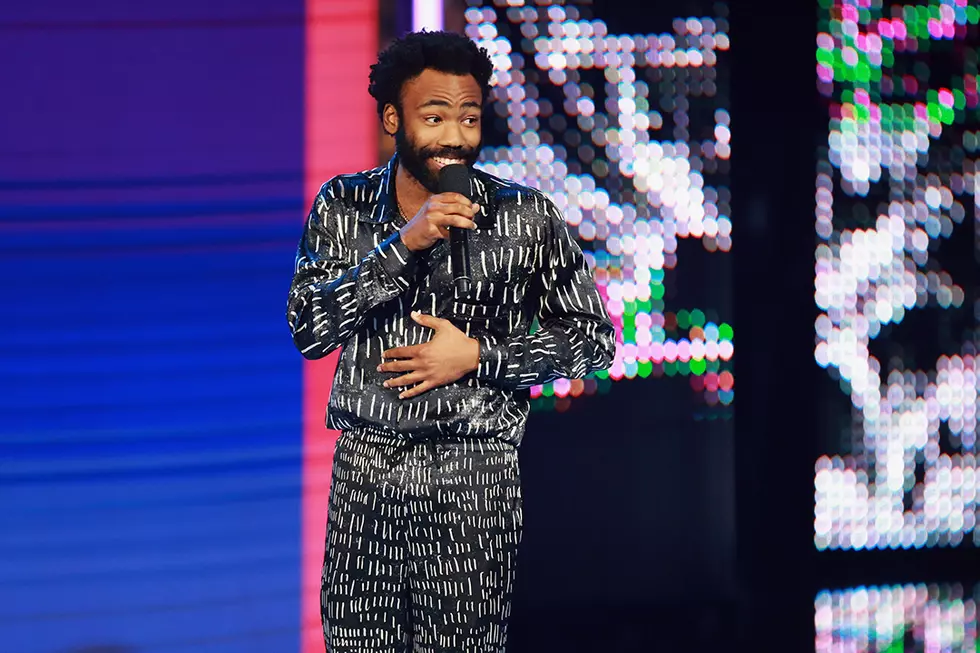 Childish Gambino Announces His Father's Death With Special Concert Tribute
Leon Bennett, Getty Images
During the final stop of his This is America tour in Los Angeles on Monday (Dec. 17), Childish Gambino revealed some devastating news — his father, Donald Glover Sr., has passed away.
"I lost my father a couple weeks ago and I wanted to play him some of the new songs but he didn't want to hear them, because he was like, 'I know they're going to be great.'" After a pregnant pause, Glover appeared to fight back tears.
"I'm not saying that to talk about music — I say that to talk about trust. That's what love is," Gambino adds. "I hope you guys get to feel that kind of love."
He went on to preview one of the aforementioned songs, which a fan captured via Twitter. In the one-minute clip, Glover is seen dancing as he solicits the crowd's participation before the up-tempo beat drops and the hook comes in. This one sounds tailor-made for Top 40 radio.
Watch Gambino announce the death of his father in the video below. Check out a preview of his unreleased music in concert beneath that.
See Photos of Childish Gambino's Different Looks Over the Years