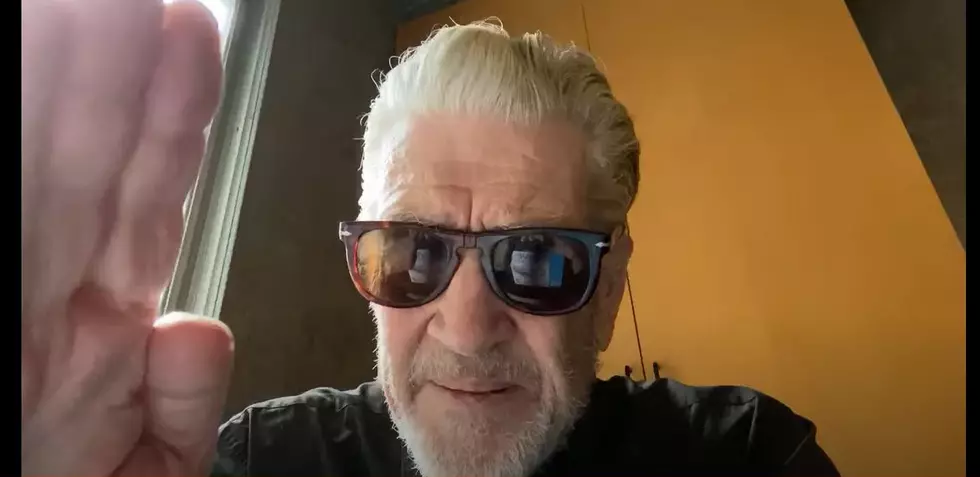 David Lynch Teases Forthcoming Announcement inside a Random Weather Forecast Video
David Lynch Theater/YouTube
Never let it be said that director David Lynch doesn't know his audience. They love a good mystery wrapped up in quirk. That's what the mind behind Twin Peaks and Eraserhead gave us when he dropped a daily weather forecast for Los Angeles on January 31. 2021.
The video is 61 seconds and gives a current (as of January 31, 2021) weather forecast for Southern California. Lynch teases, "not today, but tomorrow, I'll have an announcement to make.
No doubt Lynch's fans will parse through every word of this minute video. Any significance to his phrasing like, "looks like we're gonna have clouds all along the way"?
Comments on the video reveal his fans are up for whatever Lynch has in that juicily twisted mind of his:
I just hope it's a good announcement... David is the master of suspense.

My heart just stopped beating... and now it's racing like the wind. HOLY SMOKES, MY SOCKS ARE ON FIRE 🔥
Rumors are swirling around a new David Lynch project in the works, and at Netflix. As observed in industry trade Production Weekly, an untitled David Lynch project with the working title "Wisteria" is set to begin production in May 2021.
We'll give the last word to another commentor on the YouTube video who knows that sometimes David Lynch just goes David Lynch:
It's very possible he's announcing that he like, finished building a chair or something
Enter your number to get our free mobile app
Check out the video for yourself as we await whatever Mister Lynch wants to share with us.
The 12 Wildest Movie Urban Legends