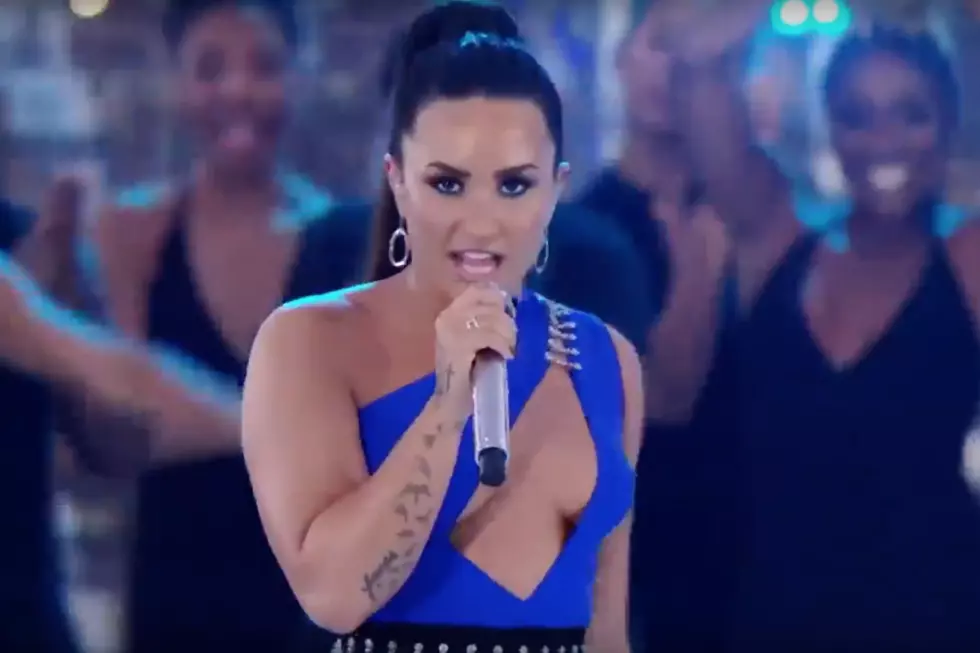 'Sorry Not Sorry': Demi Lovato Throws VMAs Pool Party in Vegas
YouTube
The pop diva, whose new album, Tell Me You Love Me, drops September 29, performed "Sorry Not Sorry" from Sin City, where she sang the national anthem ahead of the Mayweather-MgGregor boxing match on Saturday.
Her pool party featured a cast of incredible backup dancers and an enormous crowd of wet and ready fans (including their seahorse and pineapple floating pool toys!). With some stunning, water-ready blue eyeliner to match her edgy outfit, Demi was triumphant with effortless, cool for the summer vocals and icy choreography.
Demi's last MTV VMAs performance was in 2015, when she and Iggy Azalea performed "Cool For the Summer" on an outdoor stage.
10 Surprising MTV VMAs Facts You Didn't Know:
2017 MTV VMAs: See the Red Carpet Looks