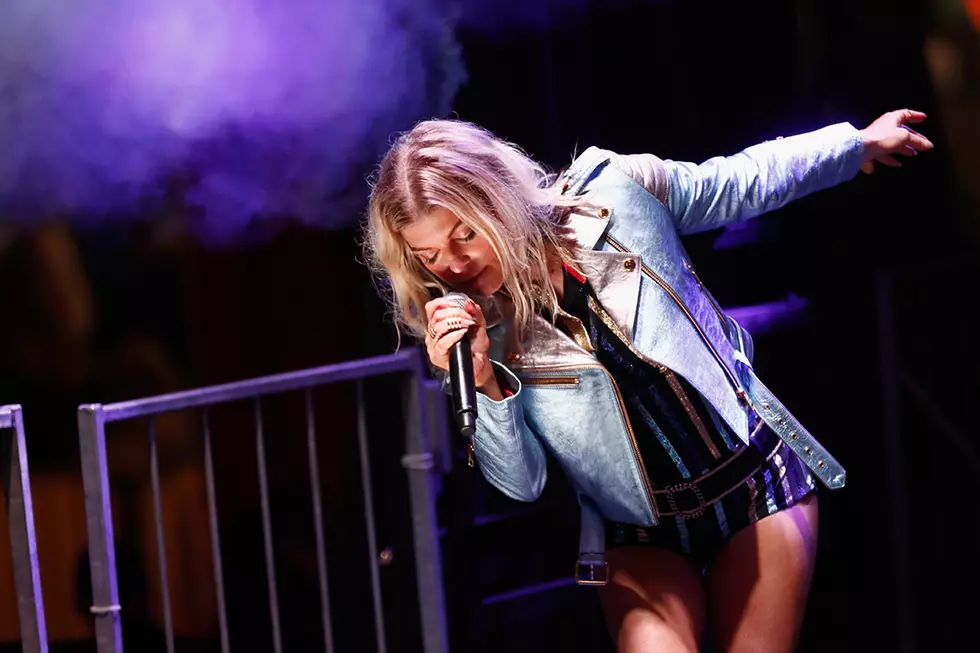 Fergie Announces 'Double Dutchess' Album Pre-Sale on Twitter
Rich Polk, Getty Images
Fergie is back in the game, b--chez! The singer announced the cover art and pre-order date of her newest album Double Dutchess via Twitter yesterday (Aug. 16). The pre-order will be open on Aug. 25.
Double Dutchess will be Fergie's second full-length album, following her 2006 debut The Dutchess. While it's hard to imagine anything will ever top "Big Girls Don't Cry," it's not hard to get excited about the new album — the 2016 track "M.I.L.F.$" and 2014 track "L.A.LOVE" have slowly kept Fergie in her fan's heads, occasional reminders that her work as frontwoman of the Black Eyed Peas isn't all she's got for music, and her annual appearance as host of the Los Angeles New Years' Rockin' Eve event isn't all she's got for solo work.
Plus, after hinting back in 2016 that Double Dutchess was just days away from release, fans will have had at least a year of waiting on the edge of their seat for the album. When she partnered with BMG in May to create her own label, Dutchess Music, she also announced that DD would drop this summer. Surrounding that announcement, BMG EVP of recorded music Joe Cohen gushed about the upcoming release.
"What Fergie has put together with Double Dutchess is so inventive it redefines her as an artist," Cohen said.
The Most Anticipated Albums of the Second Half of 2017