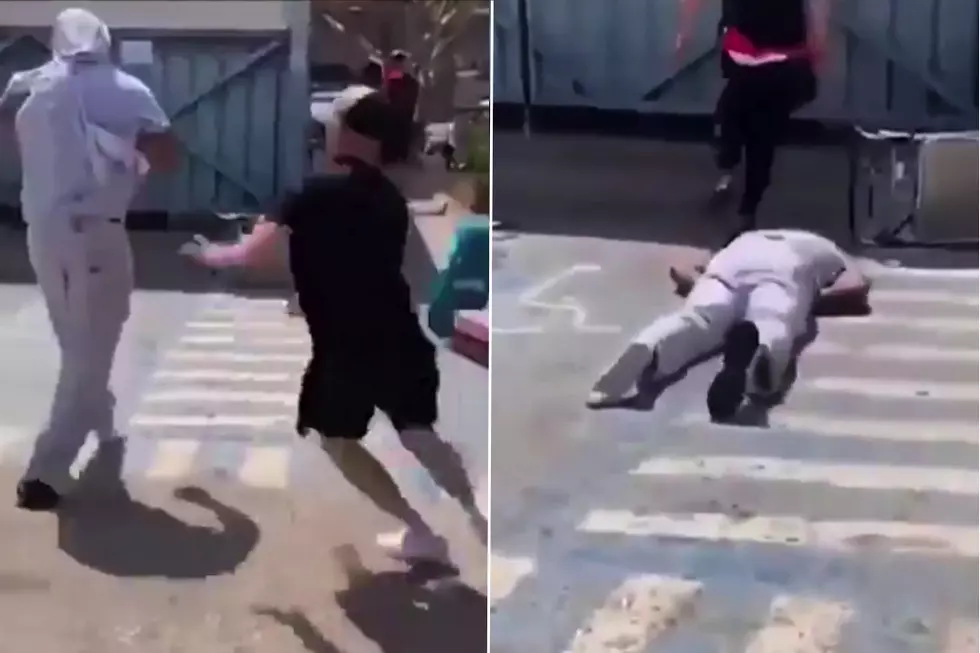 Future's Bodyguard Blindsided, Knocked Out By Man on Street: Video
diegonightss via Instagram
It looks like no one will be prosecuted after Future's bodyguard was reportedly struck by a disgruntled fan. On Monday morning (July 29), TMZ reports that there's no investigation into the incident because the bodyguard doesn't plan to pursue charges against the fan who ran up on Future's security and knocked him out cold after the Atlanta rapper refused to take a picture.
According to the Civil Guard of Spain, an investigation wasn't launched because no one from the bodyguard's camp nor Future himself has come forward to press charges. The only time law enforcement would engage in an investigation of their own is if the victim's injuries were fatal or if the victim was a woman or child. Luckily, the alleged assailants, who knocked the bodyguard out with a rock, will probably walk away with no repercussions.
On Monday (July 22), Future issued a statement regarding the attack of a security guard at an airport in Spain over the weekend. In his message, posted on his Instagram Story, the Atlanta rapper called the attackers "fake goons" who offered him sexual favors for a picture. According to Future, when he denied their advances they got mad and did "sum sucker shit."
Future also added that he didn't witness the attack on the security guard and wants to be left alone. "Leave me out anything have to do with this incident," he writes.
You can read Future's statement below.
In a video that began circulating on social media on Monday morning (July 22), you can see a man run up to the bodyguard from behind and hit him with a punch that knocked him face down on the ground. The person holding the camera excitedly yells, "Woo! Future's bodyguard is down!" while a few other men appear to be celebrating with them as well.
TMZ reports that the incident went down in Ibiza, Spain at the International Airport—and it was all over a photo. Apparently, the group of men asked Future for a picture when he arrived at the airport and he told them, "Not today, guys," because he was tired from a long flight. From there, the celebrity news site says, the men "erupted" in anger and started yelling racial slurs and that's when the bodyguard stepped in.
The unnamed bodyguard reportedly fought a few of the men before the sucker punch we saw on camera, which also allegedly included a rock. Future can be seen in the background during the video running up to see his guy face down. The bodyguard is eventually helped up by people on the scene and is visibly shaken and bloodied. The attackers taunt the rapper who appears to have retreated closer to the airport at that point. It's a hectic scene.
XXL has reached out to Future's camp for comment on the fight. You can view the videos of the incident for yourself below.
Here's the Ultimate Guide to Rappers With Acronyms in Their Name