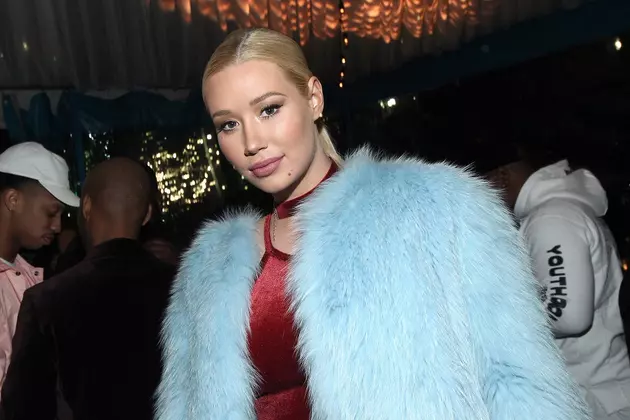 Iggy Azalea's Album Rollout Is Finished, to Her Dismay
Tommaso Boddi, Getty Images
Though Iggy Azalea has long been the subject of public scorn — from the "Igloo Australia" debacle to Halsey's recent comments on the rapper — she is now facing backlash from her own record label. Def Jam CEO Steve Bartels, by Azalea's own account, is refusing to release any more singles off of the rapper's upcoming sophomore album, Digital Distortion.
The news was broken early on Sunday (Jul. 8) in a series of tweets by Azalea in response to concerned fans.
Azalea's scorn is now the most prominent story surrounding Digital Distortion's promotion, followed closely by her announcement that she will be collaborating with fellow rapper and known beef-starter Azaelia Banks, despite the pair's previous enmity. If the news seems surprising, Azalea's already tired of hearing it, and tweeted out a firestorm about that, too.
The drama surrounding both the collaboration and the suddenly shortened release cycle comes after what has already been months of delays. Digital Distortion's original release date was set for 2016, but was pushed back to June of this year. That date has also passed without release, though Azalea insists that the day will eventually come when her LP sees the light of day.
Iggy Azalea's Most WTF Tweets: