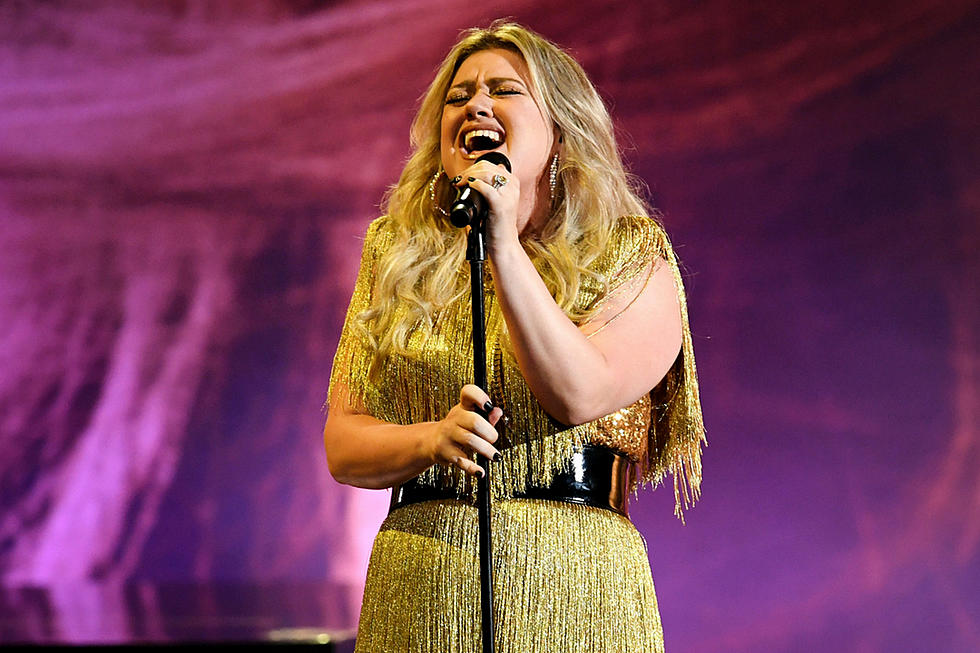 Kelly Clarkson Performs Soul-Powered 'Whole Lotta Woman' at 2018 Billboard Music Awards
Kevin Winter/Getty Images
First-time Billboard Music Awards host Kelly Clarkson took a break from her emcee duties on Sunday night (May 20) for a soul-powered rendition of "Whole Lotta Woman."
She took to the stage in a gold fringe dress, showing off her pristine, big-bodied live vocals as a sax troupe and choral ensemble backed her. Afterward, she briefly reunited with former American Idol judge Simon Cowell, who said, "That was bloody fantastic. What can I say? I'm very proud of you."
"I don't get nervous when I'm singing, so I don't really know what to do with nerves when I get them," she told the Associated Press. "So that'll be funny to watch. Even if you're not a fan, you'll love to laugh at me. I can't make any promises except for I'm going to have a good time regardless of if I suck."
Clarkson released her eighth studio album, Meaning of Life, in October. She's currently a coach on the 14th season of The Voice, alongside Alicia Keys, Blake Shelton, and Adam Levine.
2018 Billboard Music Awards Red Carpet