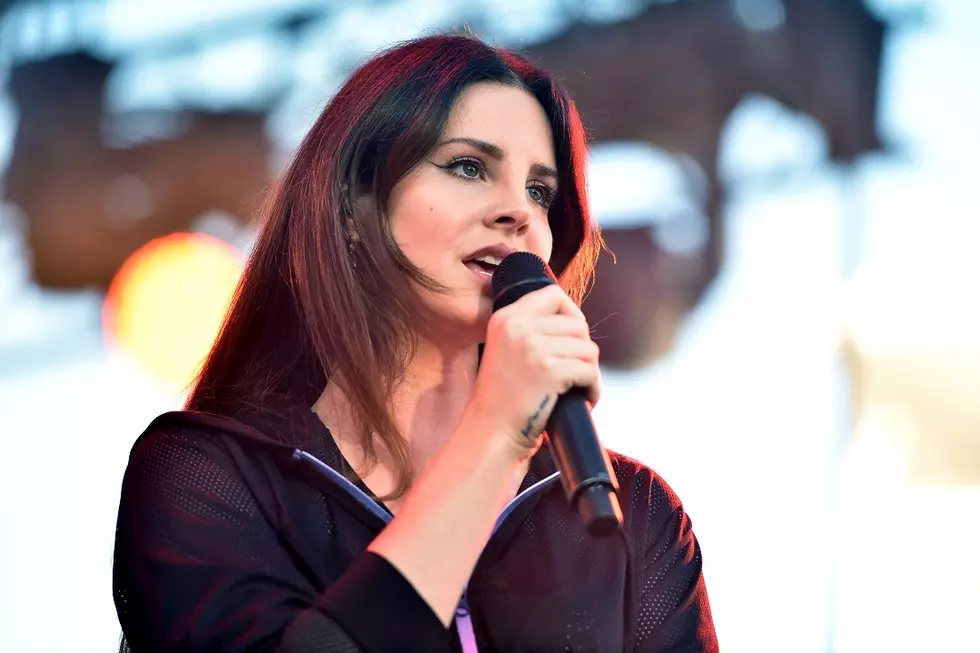 Lana Del Rey's 'Lust For Life:' Stream the Album
Alberto E. Rodriguez, Getty Images
After a flurry of a leak last night, Lana Del Rey's fourth major-label album, Lust For Life, is officially (legally) available.
The record is her first to feature collaborations, with features like Stevie Nicks on "Beautiful People Beautiful Problems," The Weeknd on the album's title track and A$AP Rocky on "Groupie Love." Sean Ono Lennon even makes an appearance — and according to an interview for Pitchfork with Lana, it was Yoko Ono's "most favorite thing Sean's ever done."
Listen to the album below via Spotify and Apple Music.
1. "Love"
2. "Lust For Life (feat. The Weeknd)"
3. "13 Beaches"
4. "Cherry"
5. "White Mustang"
6. "Summer Bummer (feat. A$AP Rocky, Playboi Carti)"
7. "Groupie Love (feat. A$AP Rocky)"
8. "In My Feelings"
9. "Coachella - Woodstock in My Mind"
10. "God Bless America - And All The Beautiful Women In It"
11. "When The World Was At War We Kept Dancing"
12. "Beautiful People Beautiful Problems (feat. Stevie Nicks)"
13. "Tomorrow Never Came (feat. Sean Ono Lennon)"
14. "Heroin"
15. "Change"
16. "Get Free"
Lana Del Rey's Most Stunning Stage Looks: