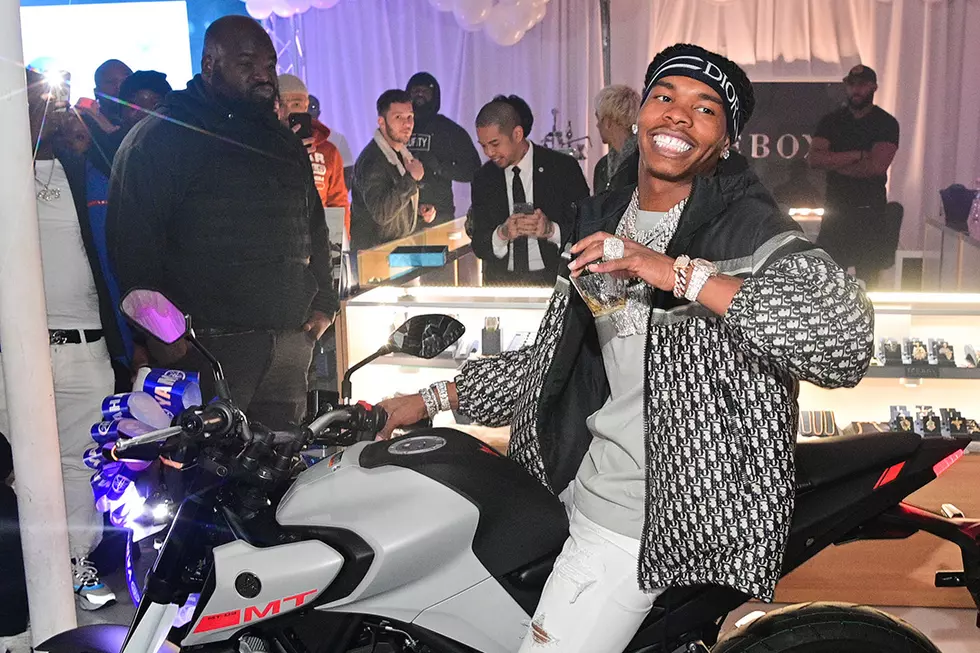 Lil Baby Made a New Song to Promote Magnum Condoms and It's Wild: Listen
Prince Williams, Wireimage
Lil Baby has intertwined his love for music with his new partnership with Trojan Magnum Large-Size Condoms.
On Dec. 17, Magnum dropped a snippet of the official video in support of the verse Lil Baby penned for the condom company via Twitter.
In the 15-second teaser, Baby holds a large box of the contraceptives while spitting his bars. The company captioned their tweet, "Embrace the Magnum lifestyle and what it means to live large. Buy now."
However, there's a full-length video for Baby's actual verse. In the nearly minute-long clip, the Atlanta-bred rhymer appears to be in a hotel room where he can be seen rapping from a couch placed in front of a table that has two boxes of the sexual contraceptives on it. He also rhymes while sitting on a bed in other parts of the video. The Magnum Condoms product placement can been seen throughout the entire visual.
"I can say Mag 'cause I got what I got, but I be laughing," Lil Baby raps on the beginning of the verse. "Even though I ain't have much, I had a bad one/As soon as you don't do what they say, they try to bash you/I already know how I play, just bring the Magnums/Every car I got 'til I die gon' be the fastest."
Elsewhere on the verse, he references the signature gold foil wrapping that the condoms come in. "I knew I wasn't gon' get rich sitting in a classroom/Designer garments come from Paris/I ain't keeping score, but I know I passed 'em/Made love to her with a passion/Feelings in the air and I grab one/Always keep a gold one/It fits right with my fashion," Baby says.
Lil Baby closes out the verse with "I ain't never took it off for her, but I still found real love."
Lil Baby's verse for Magnum dropped ahead of the actual video, which you can listen to below.
These Are the Best Alter Egos in Modern Rap