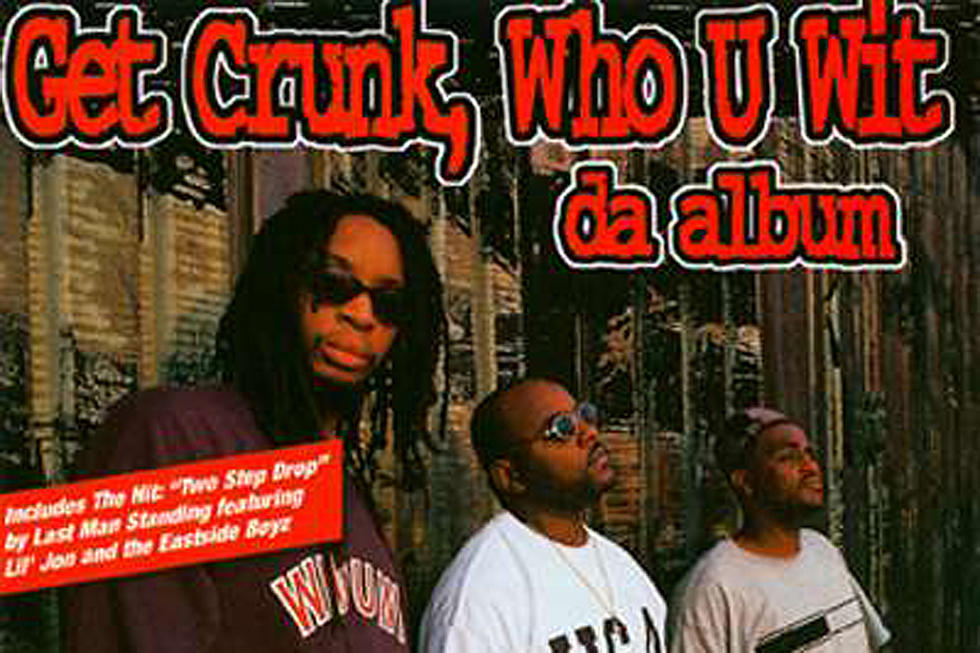 Lil Jon & the East Side Boyz Drop 'Get Crunk, Who U Wit: Da Album': Today in Hip-Hop
Mirror Image
On this day, Oct. 21, in hip-hop history...
1997: In the mid-to-late 1990s, a perceived East Coast versus West Coast rap war was a media coverage mainstay, and gangsta rap was as popular as it would ever be. It was against this backdrop that Lil Jon & the East Side Boyz would drop off their debut album, Get Crunk, Who U Wit: Da Album, a debut LP that would set the ground work for the sounds that would dominate the south years later.
Featuring lower-tech versions of the ass-shaking anthems they'd craft years later, Get Crunk was Lil Jon & the Eastside Boyz in utero. While the songs didn't have the suped-up synths of tracks like "Get Low" or "Bia,Bia," the crew's less lyric-driven, more instructional approach to hit-making were already in place.
Wanting to strip turn-up anthems of any fat, Lil Jon & the Eastside Boyz's tunes were devoid of traditional 16-bar verses. Instead, their "bars" consisted of chants and brief calls to action. "Who U Wit," which proved the be the clique's breakout single, was pretty much a collection of raucous hooks. "Shawty Freak a Lil Sumthin'," was more or less the same thing. The video for the former track includes a cameo from a young Ludacris, whom Lil Jon and company would work with intermittently in the 2000s.
While Get Crunk, Who U Wit: Da Album wasn't a big commercial success, the LP played a significant role in establishing the crunk genre. In 2000, the clique returned with their sophomore LP, We Still Crunk! After gaining a bit more mainstream traction with their Put Your Hood Up album in 2001, Lil Jon and the Eastside Boyz struck gold with Kings of Crunk (2002) and Crunk Juice (2004), two albums that would ultimately be certified double platinum.
Here's the Ultimate Guide to Rappers With Acronyms in Their Name