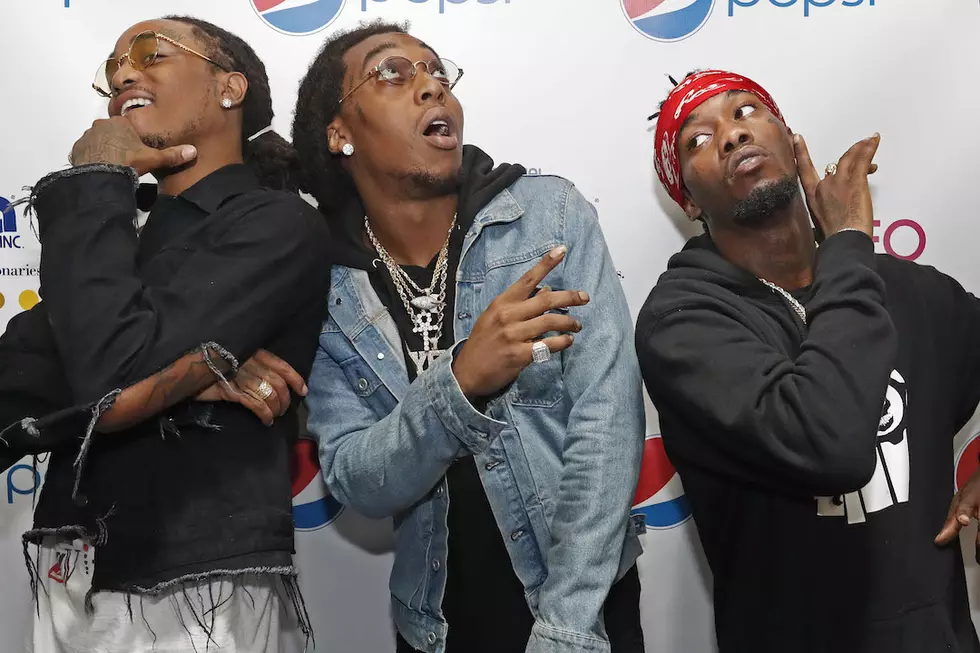 Migos Stopped by NYU to Teach Students About Becoming Successful Rappers [WATCH]
Tyler Kaufman, Getty Images
Migos are making some serious moves right now, and now they're teaching others how to make those same moves as well. Quavo and Takeoff stopped by New York University back in January, where they stepped into a classroom of students to teach them how to become successful rappers, as well as answer questions from students.
While Offset was not in attendance, Quavo and Takeoff discussed tons of topics with the class including music, fashion, their latest album Culture, as well as their desire to work with former President Barack Obama some day. There is even a moment where Quavo confesses that he has made some more sentimental songs that have been so powerful, they've made his mother and grandmother cry.
"I ain't gonna put it out," he said, however, before adding that, "Like my mom cried, my grandma cried."
These guys are really coming up strong in 2017, as they not only released a critically acclaimed album, but their single, "Bad and Boujee" went no. 1 on the Billboard charts. It's safe to say that the trio isn't going anywhere any time soon. Check out the Migos' visit to NYU in the video above and let us know your thoughts.
20 Hilarious Hip-Hop Tweets Guaranteed to Make Your Day Better