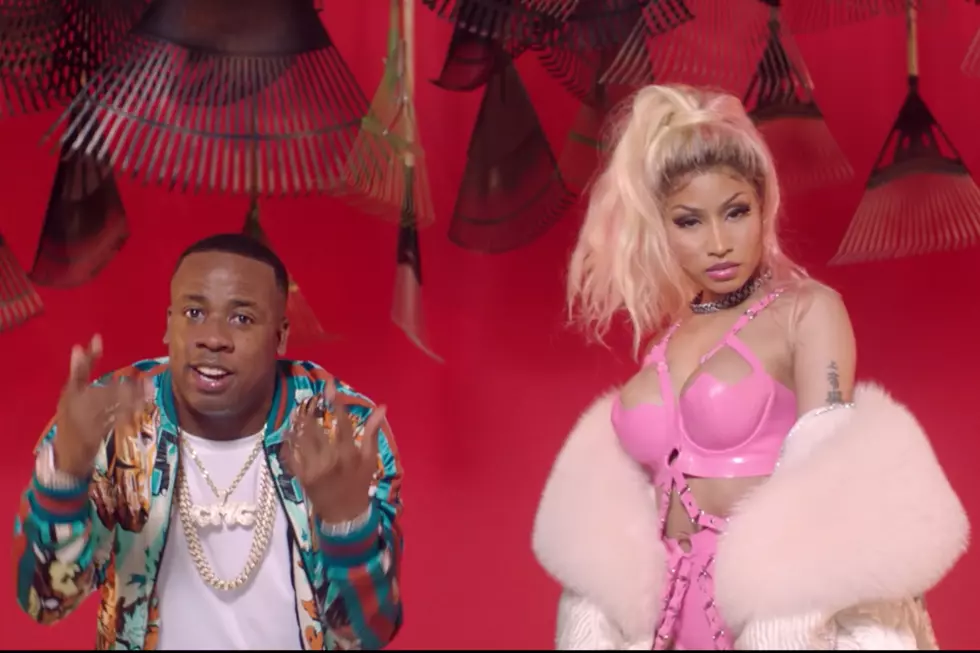 Get Twerking — Mike WiLL Made-It and Nicki Minaj's 'Rake It Up' Is Here
YouTube
Nicki Minaj told her fans last Friday, Aug. 18 that the video for "Rake It Up," her new song with Mike WiLL Made-It and Yo Gotti, wouldn't be dropping until fans stop twerking and start reading.
Apparently it was a bookishly busy weekend, though, because the video was officially released on Tidal today. Besides some particularly bold alcoholic product placement, "Rake It Up" sees Nicki in both a plastic apron and a pink leather bodysuit — and lots of cash for raking as Mike and Gotti admire the scene of twerking ladies raking up endless dollar bills.
Watch "Rake It Up" on Tidal below (and then go read a book!).
Nicki Minaj's Wildest Fashion Looks: