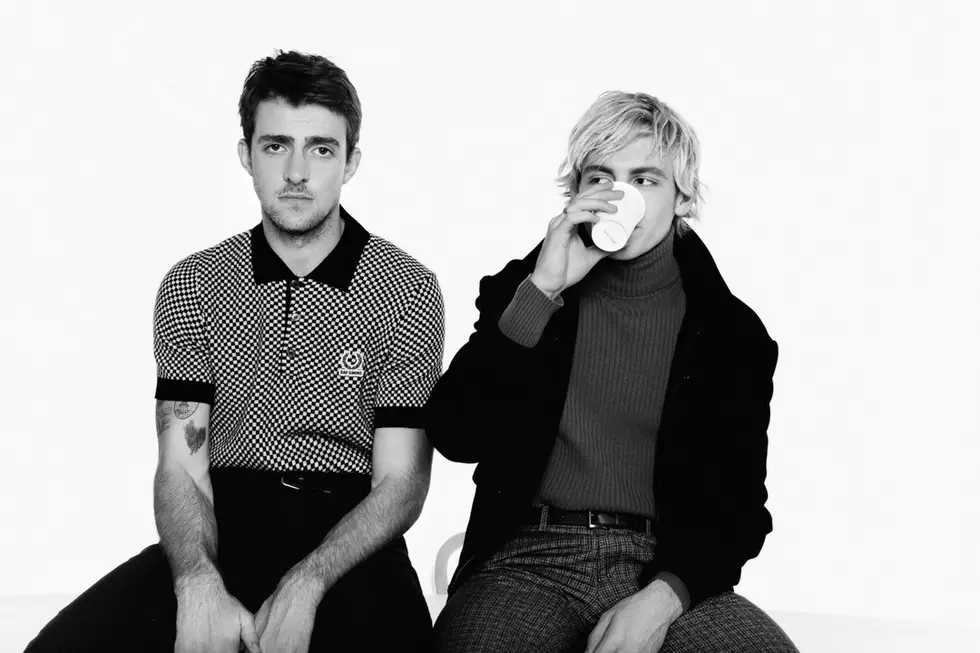 Ross + Rocky Lynch Usher In The Driver Era With New Single 'Preacher Man'
Elias Tahan
After nearly a decade with R5 — a band comprised almost entirely of them and their siblings — the brothers are striking out on their own with a two-man act Rocky calls the "Charizard" to R5's "Charmander" (or, for those unfamiliar with Pokémon, essentially an evolved version of their former group). It's not quite a reinvention, but it's certainly a step forward — a natural progression for two twenty-somethings who started their careers still on the cusp of adolescence.
"We're not the same people that we were five years ago, but we still have the same creative tendencies," explains Ross, most widely known for his five-year run on Disney's Austin & Ally, and, more recently, bio drama My Friend Dahmer. "We just decided that this was the best way to [advance our music], because we're the ones who are really spending the time and wanting to put a lot of effort into creating this idea. [The rest of the family] wanted to work on other things right now, but ultimately it's all been good feelings."
Their debut single, "Preacher Man," served as the genesis of the project, buoying the retro pop of R5's more recent work with soul-steeped falsetto and raw, frenetic rock. Lyrically and visually, it marks a more mature chapter, too: The forthcoming music video follows Ross through a debaucherous late night romp, while the words meditate on moving on from past transgressions.
"A lot of people think the song is religious, but it's not at all. We're not religious people by any means. It's more about a question of what else is out there? What am I doing with my life?" Ross says.
As for what's next, the Lynch's are still mapping that out. Ross is set to play Harvey Kinkle in Netflix's upcoming Sabrina series, which means he'll have to find a way to fit in The Driver Era between filming, but says to nonetheless "expect a lot of new music this year."
Listen to "Preacher Man" below. A premiere date for The Chilling Adventures of Sabrina has not yet been announced.
25 Celebrities Who Look Like Pokemon