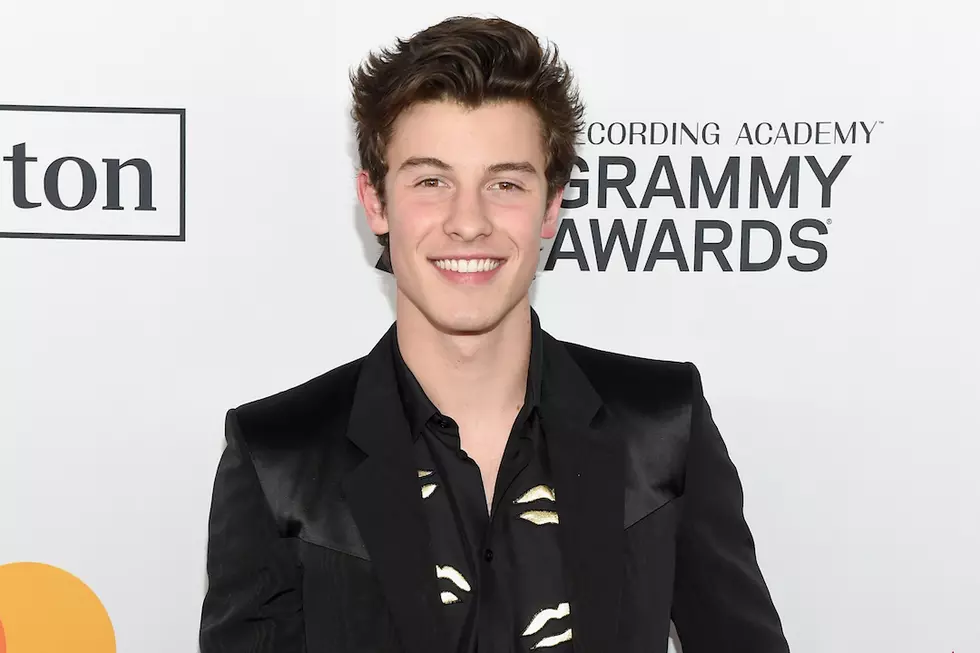 Shawn Mendes Opens Up About Working with Trans Producer Teddy Geiger
Nicholas Hunt, Getty Images
During an interview with Beats 1's Zane Lowe, Mendes revealed that he was in the studio with the "For You I Will" singer when she announced her transition last year, and that while it's taken him time to adjust, he's "grateful" to be by her side during the process because he's "learning so much from it."
He went on to recount the first time he called Geiger "she" without having to consciously think about it, describing her reaction as a look of "pure joy."
"I wish everyone could experience this, because if they did, there would be no questions," Mendes explained. "There would be no 'I don't get it,' no confusion about the process. If somebody could just see the look on her face within that moment, everything would make sense."
Mendes and Geiger have been working together for much of the 19-year-old's career, having collaborated on hit singles including "Stitches," "Mercy," and "There's Nothing Holdin' Me Back." They're currently at work on his as-yet-untitled third album, and Mendes said there's few producers who understand him so well.
"If that was any other person it was like my head's exploding, I'm getting out of this room," he shared. "The fact that she was able to take everything I was saying and just digest it all and make it all me, is genius."
Mendes continued: "Out of all people, there's this other connection, this third party that's stepping in when we make music together, and it's love ... It's very rare you come across people who you just click with."
Watch a clip from the interview below.
YouTube and Vine Hopefuls Who Became Hit-Making Superstars: