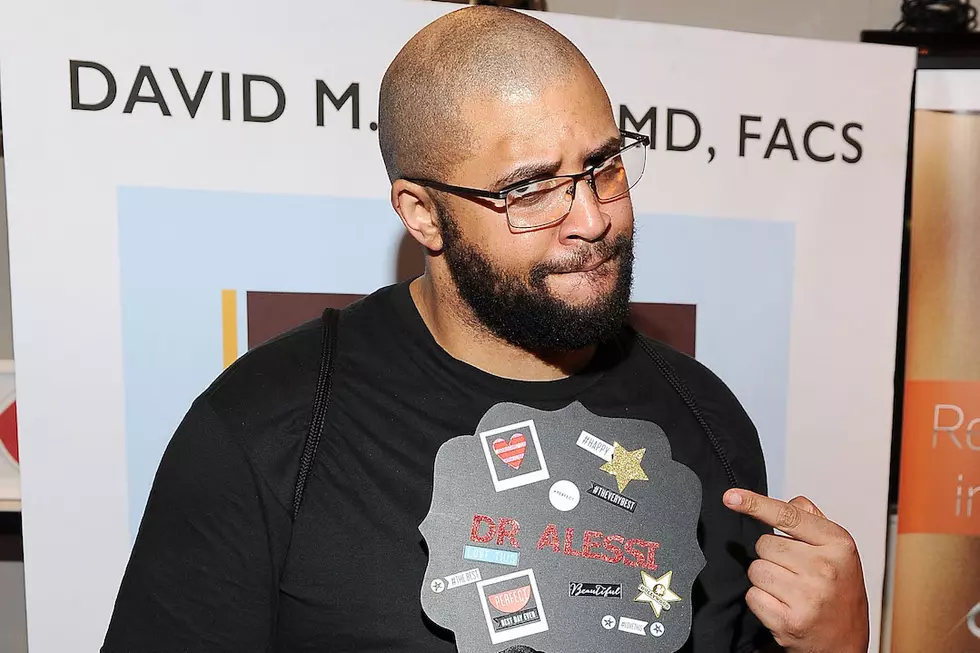 Actor Who Played Suge Knight in 'Straight Outta Compton' Movie Arrested for Assault
Jerod Harris, Getty Images for GBK Production
Back in 2015, R. Marcos Taylor portrayed Suge Knight in the smash hit movie Straight Outta Compton, but it looks like he may have taken some of the former Death Row CEO's controversial traits with him outside of the film. The actor was arrested last week (May 15) for allegedly assaulting a security guard in Miami, Fla.
According to the Miami Herald, Taylor was hanging out in the lobby of a Sunny Isles Beach resort when he put his feet up on some of the venue's furniture with his shoes on. Reports say the 40-year-old actor was reportedly asked to take his feet down by the security guard, but when he did not oblige, the guard asked the hotel to call the police. Taylor reportedly shoved the security guard, and when police showed up they claimed to see him "pick the victim up and slam him to the ground." Taylor was arrested and charged with misdemeanor battery, and after being taken to Miami-Dade jail, his bail was reportedly set at $1,500.
It looks like the actor is now out of jail, as Taylor tweeted in response to the news, confirming that he was charged with a misdemeanor after reports of the incident surfaced.
"Hi, I heard I beat up a security guard. But police ruled it as a misdemeanor. Lol. GodBless:) #BabyDriver in theaters June 28th:)" Richard wrote.
Currently, the real Suge Knight is behind bars awaiting trial for a murder charge after reportedly running over two people on set of the N.W.A movie back in 2015.
Hopefully Taylor can get this case straightened out without channeling any more of the controversial traits of the former music executive. See a news clip on the incident below.
133 Rapper-Launched Record Labels From the Past and Present