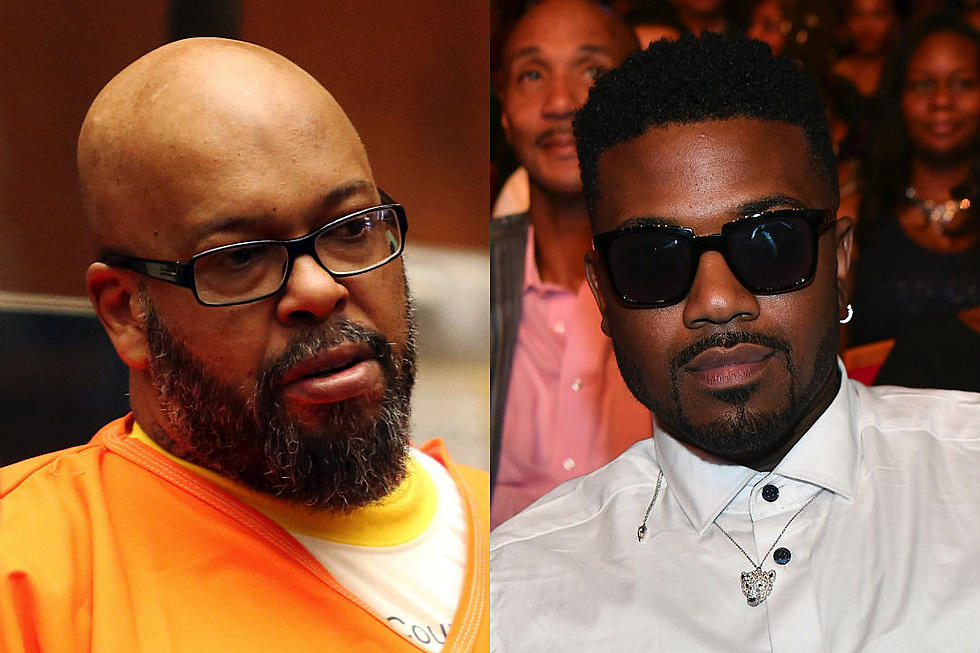 Suge Knight Signs Away Life Rights to Ray J: Report
Frederick M. Brown / Paras Griffin, Getty Images
Contrary to previous reports, Suge Knight says he didn't sign over his life rights to Ray J.
"Yeah, I just heard about the article being released regarding that Ray J has all my rights television, movies, books, you know all that type of stuff," he said. "He don't. Ray J is not just a friend of mine, that's little brother, that's family. And I respect Ray J and his business dealings, that's why I choose him as one of the guys to deal with the music side of the future for as Death Row Records, anything to do Death Row and it's great to have him cause he will be putting out this incredible album and I heard it before."
Suge Knight wants to keep the cash coming in while he's behind bars and he's reportedly enlisted Ray J to help him.
On Monday (Oct. 21), TMZ reported that Suge has officially signed over his life rights to Ray, with the expectations that the singer/reality star will make some lucrative deals for him on the outside. This includes but isn't limited to film projects, TV shows, books and more.
According to the report, a documentary about Suge and Death Row Records is already in the works, as well as a Tupac album. There are even talks of reviving Death Row, but apparently it would take more investors—something Suge is hoping Ray can look into more and potentially secure eventually.
As for Ray J, he reportedly got paid very well for this venture. He also recently inked a $1 million deal in the cannabis industry and has major investments in the headphones and scooter industries as well. Plus, he is still a starring cast member on Love & Hip Hop Hollywood along with his wife Princess Love, so suffice to say, things are going pretty well for him.
XXL has reached out to Ray J's camp and the people close to Suge for comment.
See 33 Rappers With Wild Neck Tattoos