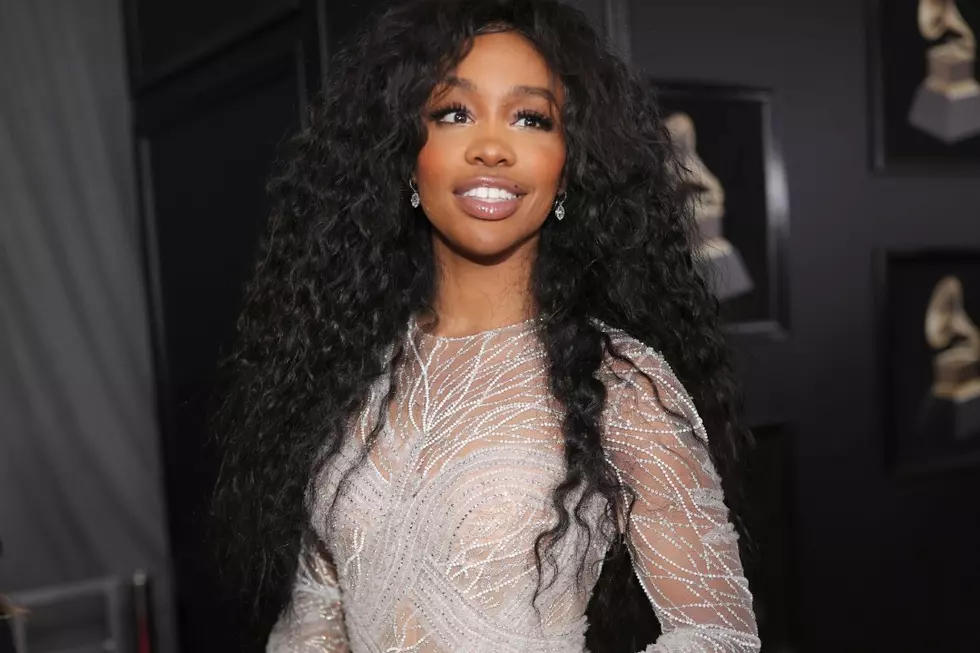 SZA Defends Alessia Cara's Best New Artist Grammy Win: 'This Is Something Much Bigger Than Me and a Trophy'
Christopher Polk, Getty Images
Despite being the awards show's most-nominated woman, SZA lost out in each of her five categories at the 2018 ceremony. Viewers seemed to take most issue with her Best New Artist snub, which ultimately went to Cara for her three-year-old debut, Know It All. SZA, meanwhile, inarguably had a breakout year, releasing her critically lauded debut full-length, CTRL, last June.
The resulting backlash was so strong that it prompted Cara to defend herself in an emotional Instagram post. "I was nominated and won and I am not going to be upset about something I've wanted since I was kid, not to mention have worked really hard for," she wrote at the time. "I will not let everything I've worked for be diminished by people taking offence [sic] to my accomplishments and feeling the need to tell me how much I suck. here's something fun! I've been thinking I suck since I was old enough to know what sucking meant. I've beat u to it. And that's why this means a lot to me."
SZA, for her part, has kept silent about the issue, but finally addressed it during a recent GQ profile. She told the outlet she was initially "mad as hell" for being shut out of every category, but concluded that her record was "something much bigger than me and a f---ing trophy." Regarding Cara's Best New Artist win, she continued:
"If anything, I feel compelled to express that I really, really f--- with Alessia Cara. She's beautiful as f---, her voice is like water, it's like milk, I think it's gorgeous. It has so much dimension, and she deserves every accolade that she gets. And people can't be mad. I don't give a f--- when her album came out! She sounds great right now! So, like, it's over. You have to just move over and be grateful for the s--- that did happen in your favor."
And if SZA can put it behind her, so can the rest of the world — at least, until the next Grammys upset.
PopCrush Presents: The New A-List