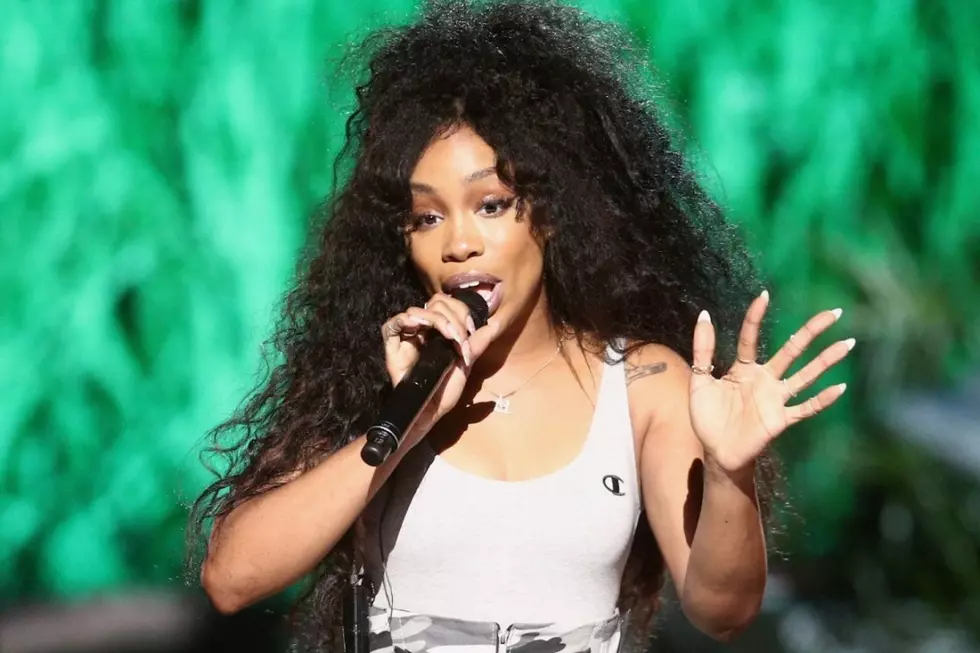 SZA Says Her Next Album Will Be Her Last
Frederick M. Brown, Getty Images
It feels as though SZA only just broke big in music, but from the sounds of it, she's already plotting her exit.
The "Love Galore" singer told Flaunt in a new interview that she's been hard at work on her sophomore record, but while she has plenty of rich material to write about, it may also mark her final project.
"I'm still miserable," she told the outlet. "My world got so much smaller so fast. I have so much to write about. I feel like I'm in a cage. I'm making the best album of my life for this next album and I know that... because it's going to be my last album."
Her comments come on the heels of a bittersweet year for the 27-year-old. She released her debut album, CTRL, to critical acclaim in 2017, but despite being the most-nominated woman at this year's Grammys, went home without a single award. Afterward, she told GQ, she was "mad as hell."
"You feel like you're really falling short and you f--king failed [your fans]," she said in February.
She seems to have since comes to terms with the losses, telling Flaunt she thinks God "didn't give her the Grammys" because he knows she would have quit. "Like 'I have nothing else to do," she explained.
"I'm really frustrated, and I'm kind of over it," she said at the time. "I have a lot of anxiety and there's a lot going on in my life."
Whether she actually means it this time remains unclear, but fans can expect at least one more LP -- apparently, the best one she's ever made.
10 Things You Didn't Know About SZA