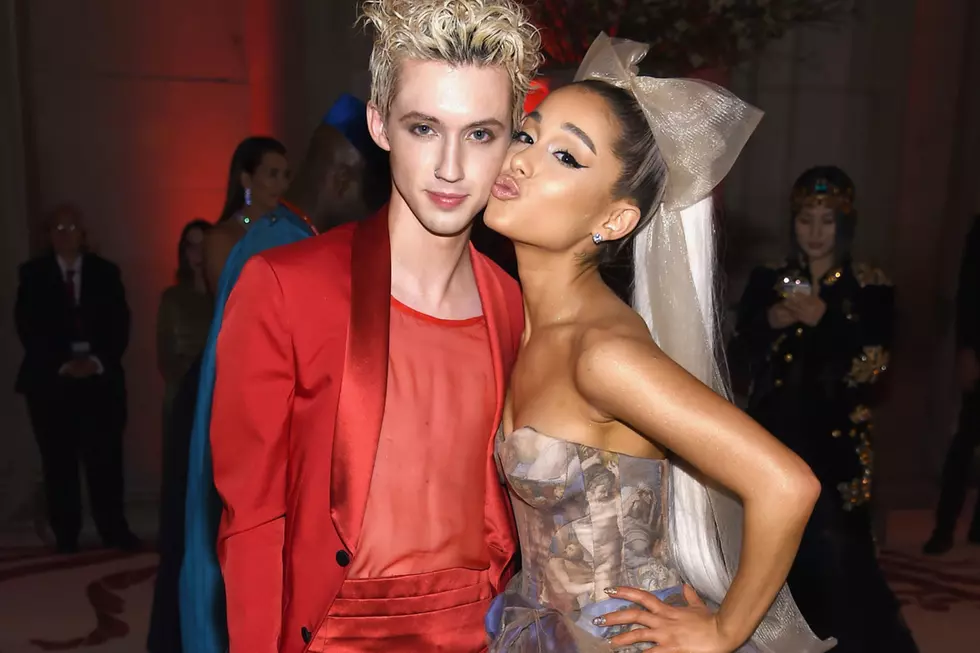 Troye Sivan + Ariana Grande's 'Dance to This' Is a Sleek, Seductive Summer Ballad (LISTEN)
Dimitrios Kambouris/MG18/Getty Images
After several months of teasing, Troye Sivan has finally unleashed his highly anticipated Ariana Grande collab "Dance to This," a sleek, seductive after-hours ballad built for a late-night tryst.
The song keeps an ear to the sad, slow-tempoed Top 40 that's been saturating radio as of late, opting for twitchy, R&B-lite '80s pop over the big-room bangers of summers past. It's languid and syrupy, almost like sonic liquid, and, arguably, one of Sivan's best entries to date.
"Dance to This" marks the 23-year-old's first team-up with Grande, who he met at the Billboard Music Awards in 2016.
"Her and I are friends. She's really fun. I said 'would you ever sing on this song?' And she just did it," Sivan told BBC Radio 1 in February of how the tune came about. "My favorite thing is not telling people who it is, and then starting to play the song and as soon as she starts to sing, everyone's like 'are you serious?' Her voice is nuts."
The track is the fourth song to come from Sivan's upcoming sophomore album, Bloom, following electro-charged lead single "My My My," reflective acoustic ballad "The Good Side," and the airy, mid-tempo "Bloom." The record is due out August 31.
"I've grown up a lot and learned a lot about myself, and about music, and about relationships and love," Sivan previously told PopCrush of the LP. "The thing that I was most excited about was I felt like I had learned so much from touring about my voice and the kind of music that I wanna make, and what works in a live setting and what doesn't. I sort of subconsciously wrote this album for the road."
Listen to "Dance to This" below, and read our full interview with Sivan here.
The Best Songs of 2018