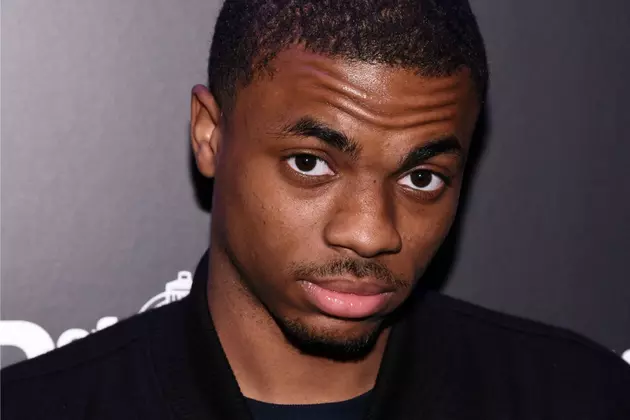 Vince Staples Wants to Direct the Next Season of 'American Horror Story'
Ilya S. Savenok, Getty Images
When he's not going back and forth with angry Eminem fans on Twitter and giving his critique on different topics, Vince Staples is a creative machine flowing with a slew of ideas. His latest lightbulb spark comes with a pitch for FX, as he reveals his desire to direct the next season of American Horror Story.
The Long Beach native tweets about his idea for the popular series, explaining that it would be about a blackout in the projects, but gives no further details. He even tags the FX network Twitter account, as well as the official American Horror Story account, naming his idea "African American Horror Story."
Hopefully Vince's tweets will push the show's creators Ryan Murphy and Brad Falchuk to ask for a meeting with the Big Fish Theory MC to talk more about the potential idea.
If this actually happens, this wouldn't be the first time Staples dabbles in Hollywood. Recently, his "BagBak" single was featured in the trailer for the highly-anticipated Black Panther movie.  He's also been on the small screen before, having made appearances on different shows, including The Daily Show and more.
See the tweets from Vince about his AHS pitch idea below.
See New Music Releases For October 2017