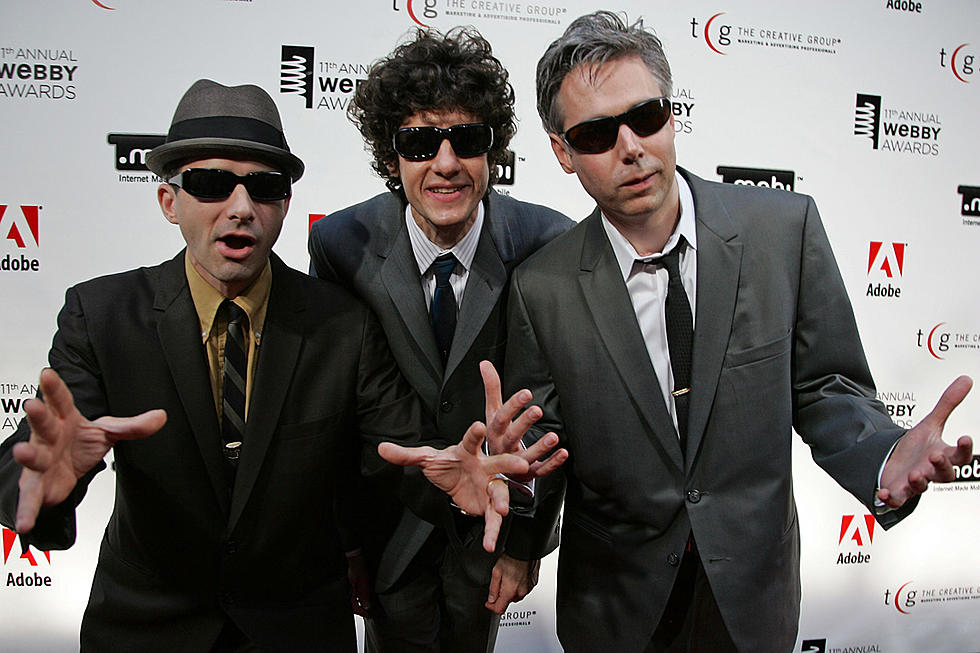 Beastie Boys Approve Use of 'Sabotage' in Ad for 'Destiny 2′
Bryan Bedder, Getty Images
In a rare occurrence, the Beastie Boys recently gave the approval for their track "Sabotage" to be used in an advertisement for the multiplayer first-shooter video game Destiny 2. You can check out the trailer above.
Adam "MCA" Yauch from the transcendent hip-hop group used his will to make sure that their music wouldn't be used in ways that would go against their interests before he passed away from cancer in 2012. "Notwithstanding anything to the contrary, in no event may my image or name or any music or any artistic property created by me be used for advertising purposes," it states.
In the past, Mike "Mike D" Diamond and Adam "Ad-Rock" Horovitz have maintained Yauch's wishes by taking legal action against the companies Monster Energy and GoldieBlox for use of the Beastie Boys' music without permission. But now, as Adweek reported, both of them "watched the two-minute mix of cinematic action and winking humor and gave their blessing."
Star Trek has been a notable exception when it comes to the group's stance on the use of their music. "Sabotage" was also featured in 2009 in the first installment of J.J. Abrams' reboot of the franchise and in the third installment, Star Trek Beyond, in 2016. The Fatboy Slim remix of "Body Movin" was used in the trailer for the series' second installment, Star Trek Into Darkness, in 2013.
Beastie Boys Albums Ranked in Order of Awesomeness