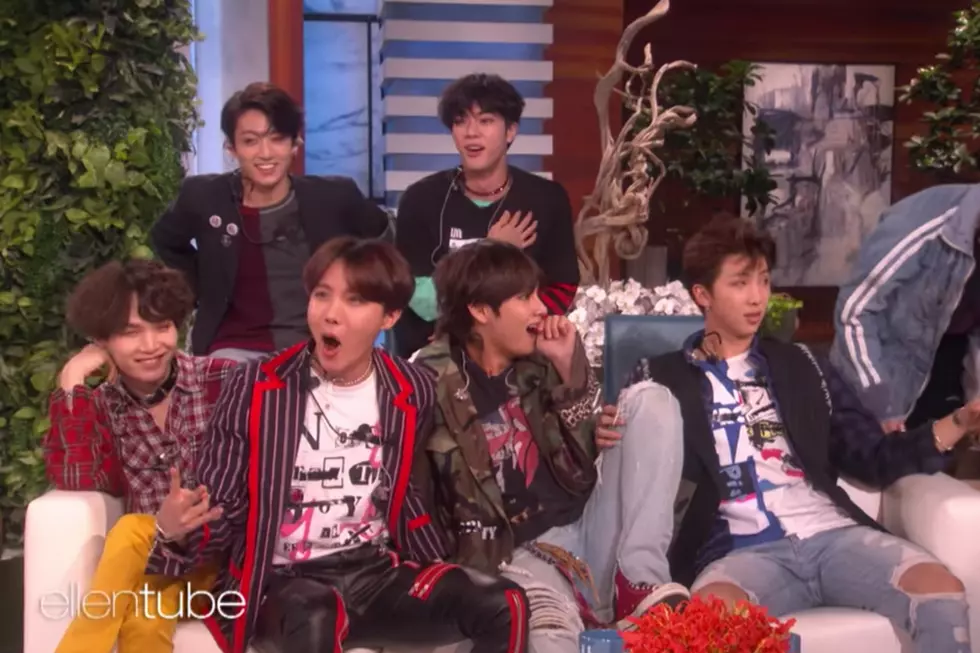 BTS Member J-Hope Falls Off His Chair During Hilarious Fangirl Prank on 'Ellen' (VIDEO)
The Ellen DeGeneres Show
K-pop superstars BTS are the latest to fall victim to one of Ellen DeGeneres' famous scare pranks.
During their appearance on The Ellen DeGeneres Show on Friday (May 25), the daytime host flipped the script on the South Korean boy band, who surprised a few fans last time they were on the show. This time, it was them who were in for a shock.
Just as DeGeneres was closing out the segment, a man dressed as a "fangirl" in a blonde wig jumped out from inside a table sitting onstage. BTS' reaction was priceless: J-Hope was so startled that he fell right off of the couch, and the rest of the group was left nearly speechless, simply repeating "wow" as they processed what had just happened.
"We always dreamed about performing at the BBMAs," V said. "It was a dream come true. It was really special. It was really fun."
Watch a clip of DeGeneres' prank above.
Celebrity Fans of BTS