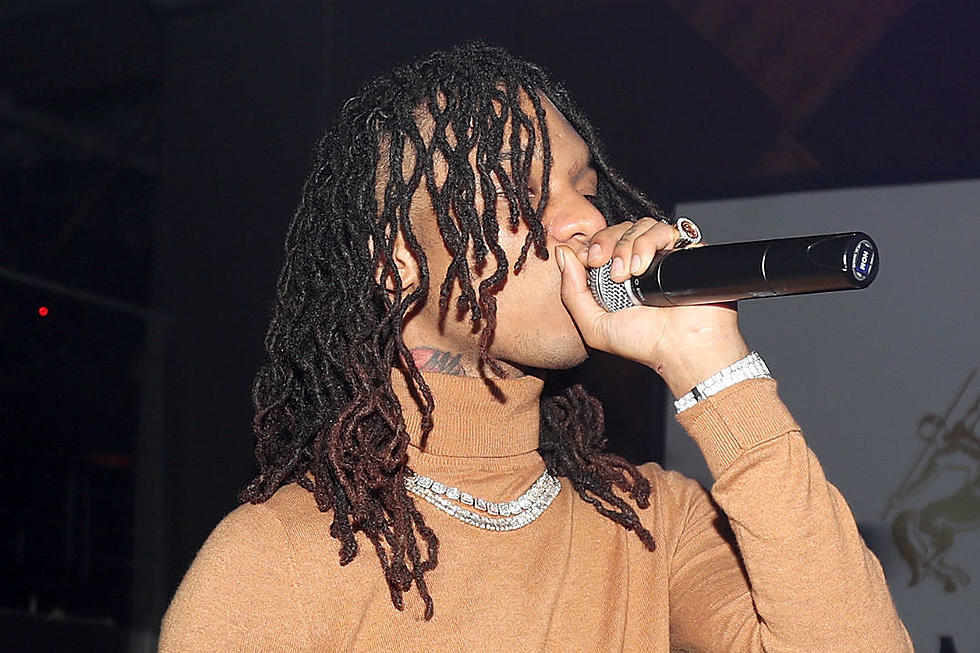 Swae Lee's Ex-Girlfriend Accuses Him of Cheating, Says He's Verbally Abusive
Cassidy Sparrow, Getty Images
Swae Lee has been dating Marliesia Ortiz on and off for the last four years, but now she says she is done with him for good.
Talking with TMZ on Thursday morning (March 21), Ortiz accuses the Rae Sremmurd rapper of constantly cheating while alleging that the singer has been verbally abusive.
"He's definitely verbally abusive—not in the matter of belittling me as a person, but he definitely tells me things I should stand for, what I should be okay with because of my position, how close me and him are, nobody could take my place, nobody could ruin our relationship, I shouldn't care about certain situations—I should just look over it," Ortiz says. "And it's crazy because I know every guy in the industry says this to their girl or has other women that they talk to and they are just okay with it. And it's like, I will never act like I'm okay with something just to have someone in my corner."
Ortiz also provided a video to the celebrity news site that shows her on FaceTime with Swae, who is calling upon fellow celebrity relationships like Gucci Mane's and Chance The Rapper's in an effort to convince Ortiz that she should stick around through his infidelities.
"Do you know what Chance the Rapper's wife went through with him?" Sway says in the video. "Do you know what Gucci Mane's wife went through with him? Gucci was fucking a billion hoes, not even talking to his bitch! And she still pushed through all that shit and came back around for that nigga! Chance the Rapper—broke as fuck!"
Watch Marliesia Ortiz discuss the breakup below. XXL has reached out to Swae Lee's camp for comment.
See 20 of Your Favorite Rappers Naming Their Favorite Rappers