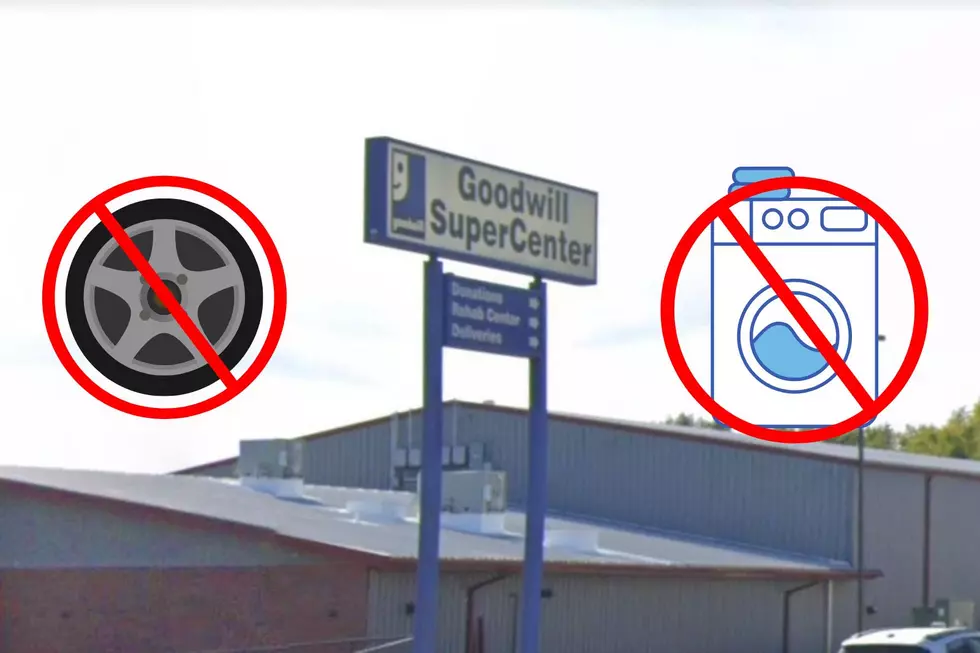 10 Items Goodwill in Dubuque Will NOT Accept (LIST)
Photo Credit: Google Maps + Canva
If you're anything like me, you probably have a garbage bag full of clothes in your bedroom waiting to be packed up and dropped off at the nearest Goodwill. Or you might have some items in your garage you no longer need and are planning to take to the nearest supercenter near you.
But it's important to remember that Goodwill does not and will not accept everything under the sun. Of course, they accept clothes, jewelry, books, media, and more, but there are a plethora of items they don't accept.
For starters, let's take a look at what Goodwill DOES accept:
Clothing
Shoes
Jewelry
Accessories
Handbags
Luggage
Housewares
Home Goods
Hand Tools
Cell Phones
Toys & Games
Other Items
With all those in mind, Goodwill can refuse any donation for certain items for the following reasons:
It will not sell in our store
It is too costly to handle and/or repair
It is too heavy, bulky or unsafe for our workers to handle
The item has been recalled or listed as potentially harmful by the Consumer Products Safety Commission
Goodwill depends on donated materials in order to keep a consistent stock of supplies for its customers. The Goodwill stores in Dubuque and northeastern Iowa as a whole will accept a wide variety of items, but you might be surprised as to what they don't take. For example, I was shocked to discover they don't accept TVs. That might help explain why TVs themselves are so difficult to get rid of, with the dwindling variety of recycling centers around the area.
All that being said, take a look below at ten items that Goodwill SuperCenters will NOT accept.
Northeast Iowa Goodwill Stores Will Not Accept These 10 Items
A list of items Goodwill in Dubuque and the surrounding areas will NOT accept.