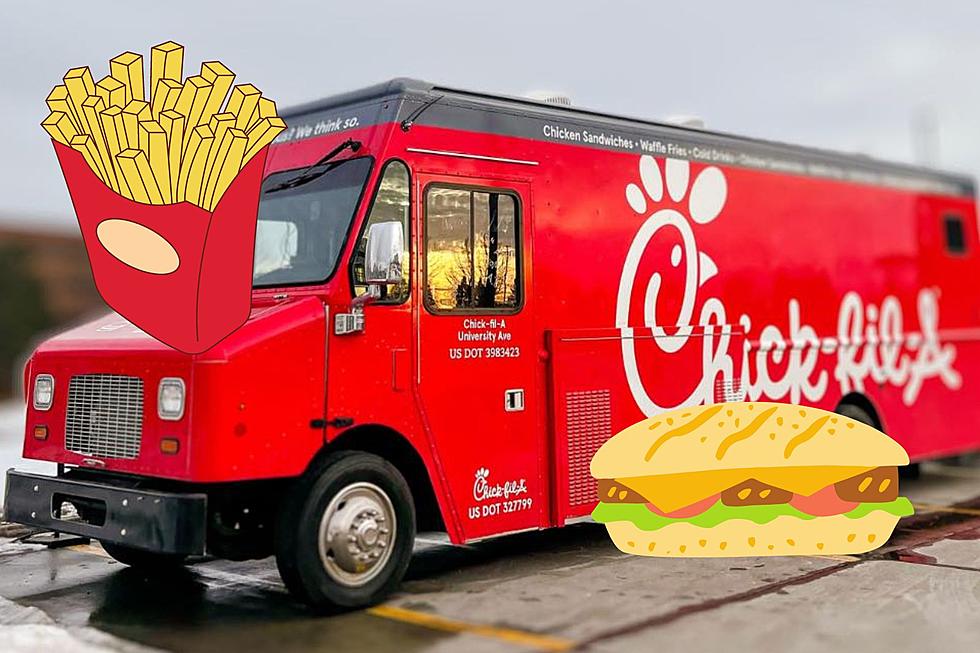 A Chick-fil-A Food Truck is Making Stops All Over Iowa
Photo Credit: Chick-fil-A Iowa Food Truck, Facebook
Food trucks have become a popular fixture around the country, especially in the Tri-States. One of the most popular and beloved restaurants has been hitting the road across the state of Iowa to bring that same food to people.
The Chick-fil-A Food Truck has been busy racking up miles around the Hawkeye State for much of this year, and it's not slowing down this summer. While we in Dubuque have a Chick-fil-A restaurant, which is one of 15 locations in all of Iowa, many communities do not have one. Hence the need for a food truck.
You can track where the Chick-fil-A Food Truck is headed. Based in West Des Moines IA, the eye-catching red truck traverses the state, to towns big and small, giving locals access to their chicken sandwiches, waffle fries, and their delicious desserts.
The food truck had its grand opening in Grimes, IA, and since then, it's made its way to places like Iowa City, Mount Pleasant, Muscatine, and more.
Tracking the Chick-fil-A Food Truck is made super easy too! Their social media team is diligent about posting their whereabouts, hours of operation, and specific locations on their Facebook page.
But not only does the beloved chicken franchise have its own food truck in Iowa, they are also launching their "Chicken Mini" soon. It's a tractor-trailer, and they are currently looking for places to send it to. You can find more details on the "Chicken Mini" on the Chick-fil-A Iowa Concessions' Facebook page.
The Chicken Mini will make its debut in West Des Moines starting in July 2023!
Keep tabs on the Chick-fil-A Iowa Food Truck and see if it's coming near you via their Facebook page!
Iowa's 10 Most Popular Fast-Food Restaurants