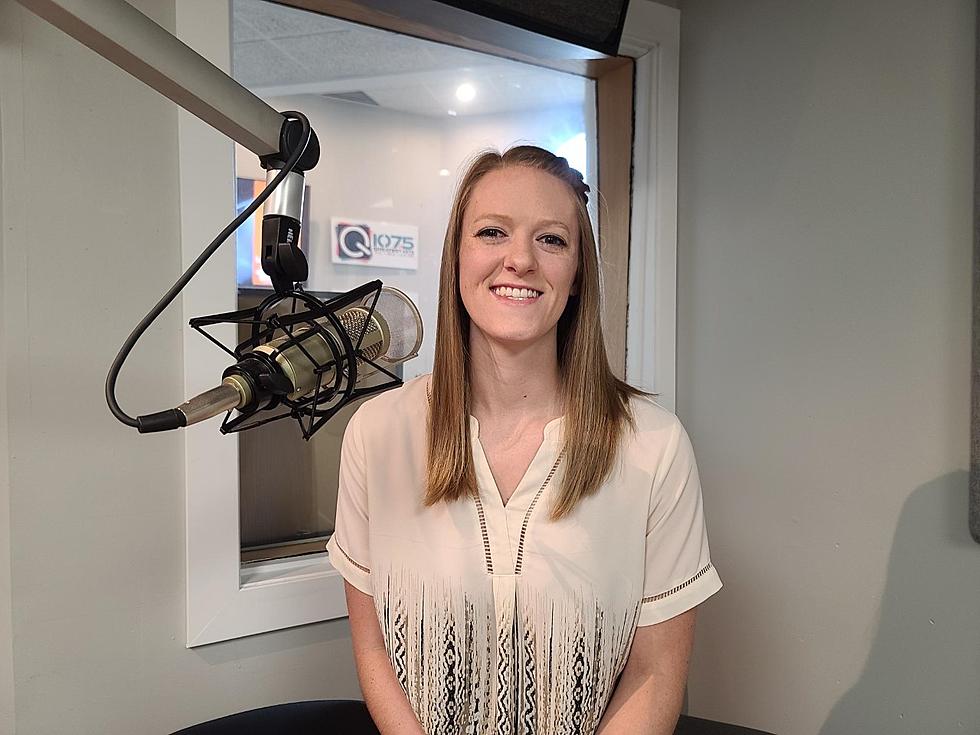 Bottomless Mimosas! It's "Marys and Mimosas" At Steeple Square!
Melanie Bressler, Campus Manager for Steeple Square in Dubuque
Last week I broadcast live from a recruitment event being held at Steeple Square in downtown Dubuque.
I've driven by the location a million times, but I don't thing I had ever gone inside the building. Formerly St. Mary Church, Steeple Square is nonprofit organization that occupies three of the five former St. Mary Church buildings.
The mission of Steeple Square is to restore the campus and create a hub for social life and community support. They currently offer childcare services and subsidized housing, and will soon feature more great programs and events with the development of the lower level of the event center.
Melanie mentioned some culinary classes soon with the folks from NICC.
On Sunday, August 29th from 11am to 2pm, Steeple Square is hosting an event called "Marys & Mimosas." A play on the name for St. Mary Church, the event will feature bottomless specialty mimosas, a bloody mary bar, brunch inspired samples from local vendors, music, games and more!
There are a limited number of tickets available for $45 in advance, or $55 at the door and proceeds from the event will support the continued restoration of the Steeple Square campus. You must be 21 to attend.
If you get a chance, you should definitely stop by Steeple Square for a look around. You might want to consider hosting your next event on their campus. You can learn more by visiting their FACEBOOK PAGE or WEBSITE.
My thanks again to Melanie for visiting today.
~Chris Farber
Here are 50 of your favorite retail chains that no longer exist.