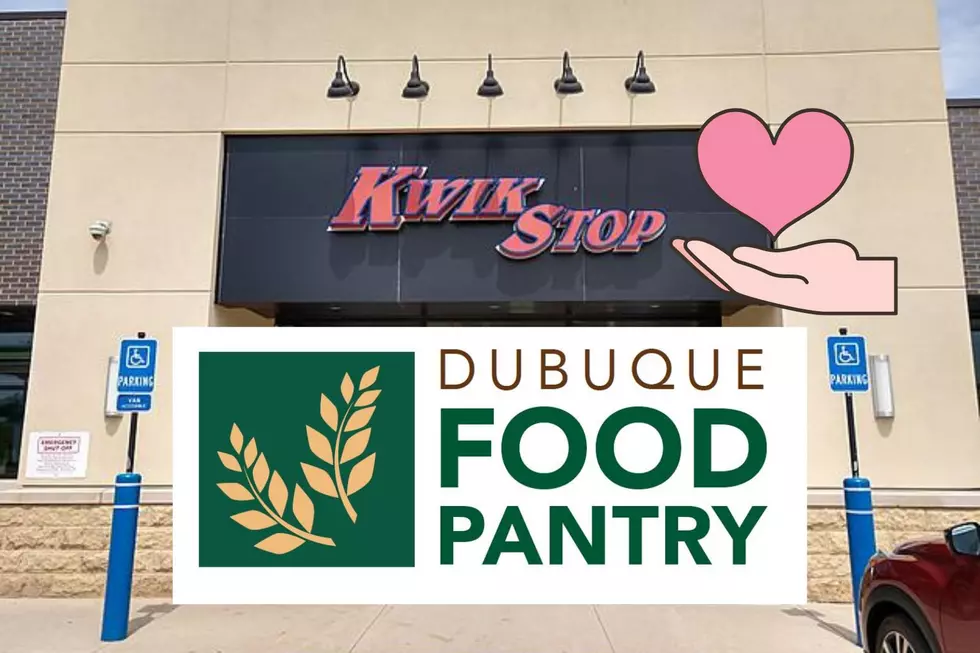 Donate to the Dubuque Food Pantry at Kwik Stop All February Long
Photo Credits: Steve Pulaski; Dubuque Food Pantry; Canva
When it comes to supporting local non-profits, there might not be an easier and more impactful program than Kwik Care.
If you're not aware, Kwik Care has helped raise both funds and awareness for local nonprofits. Each month, Kwik Stop and Dairy Queen help collect donations for a different organization. Donations can be made easily by requesting your total purchase at any of those businesses (including at the gas pumps at Kwik Stop) be rounded up to the nearest dollar. The additional cents used to round up will be donated to the respective charity of the month.
This month's Kwik Care recipient is the Dubuque Food Pantry, located on White Street in Dubuque. The pantry is dedicated to serving the community in two major ways: providing individuals and families with a place to shop for groceries once a month and delivery food for seniors in need.
The Dubuque Food Pantry has recently launched a brand new website, and has also relocated from its pantry on Jackson Street to White Street.
All month long, Kwik Stop and Dairy Queen will be taking donations that will go directly to Dubuque Food Pantry via the aforementioned Kwik Care canisters at the counter or if customers request their purchase-total be rounded up to the nearest dollar (the difference going to Dubuque Food Pantry).
Find it in your hearts to donate to Dubuque Food Pantry via Kwik Care this month, if you're able. And take a listen to my full interview with Amy Davidshofer of Kwik Stop/Rainbo Oil below, where she talks more about all that the pantry does for the community!
READ ON: See the States Where People Live the Longest
Read on to learn the average life expectancy in each state.