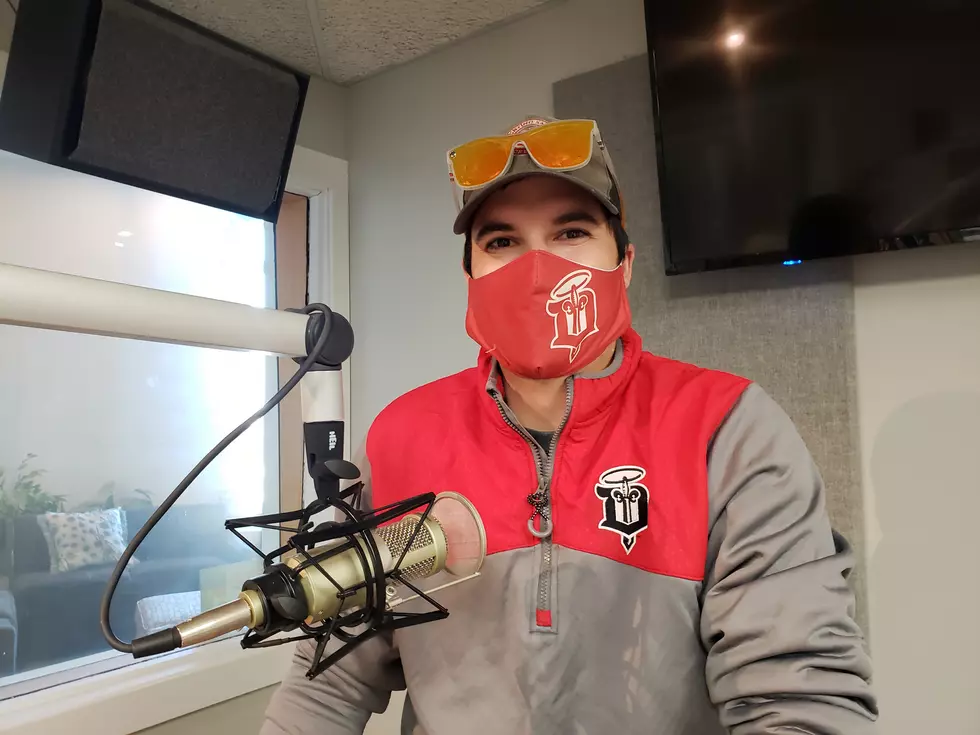 Dubuque Fighting Saints Regular Season Starts This Weekend!
Jack Milewski from the Dubuque Fighting Saints
While it feels like years since we've seen local sports, it's actually been about seven and a half months.
That's what Jack Milewski, Director of Broadcasting and Media Relations, told me earlier today.
The Dubuque Fighting Saints will kick of their regular season this weekend with a pair of games on Friday and Saturday night, November 6th and 7th at the Mystique Community Ice Center.
The first question I had for Jack was the obvious. Covid-19 is on everyone's mind, so how are the Saints approaching safety this season?
Jack said one of the first steps they're taking this season is contactless ticketing. Ordering online and printing your ticket or displaying it on your smart phone with eliminate the need for too many hands touching you and your ticket!
Their WEBSITE has step-by-step instructions on how to do both.
If it's easier, someone in the office would be glad to guide you through it over the phone at 563-583-6880.
The venue is also ready for hockey fans, with socially distanced seating and sanitizer stations for keeping clean.
Friday night at 7:05pm the Dubuque Fighting Saints will welcome the Muskegon Lumberjacks. Historically, Muskegon is a very skilled team with a lot of talent from Russia.
Saturday night at 7:05pm the Saints will welcome the Youngstown Phantoms. They're a big, physical team so expect a lot of penalties... a style they really like to play!
So grab your tickets now and help support the home team... Lets go Saints!