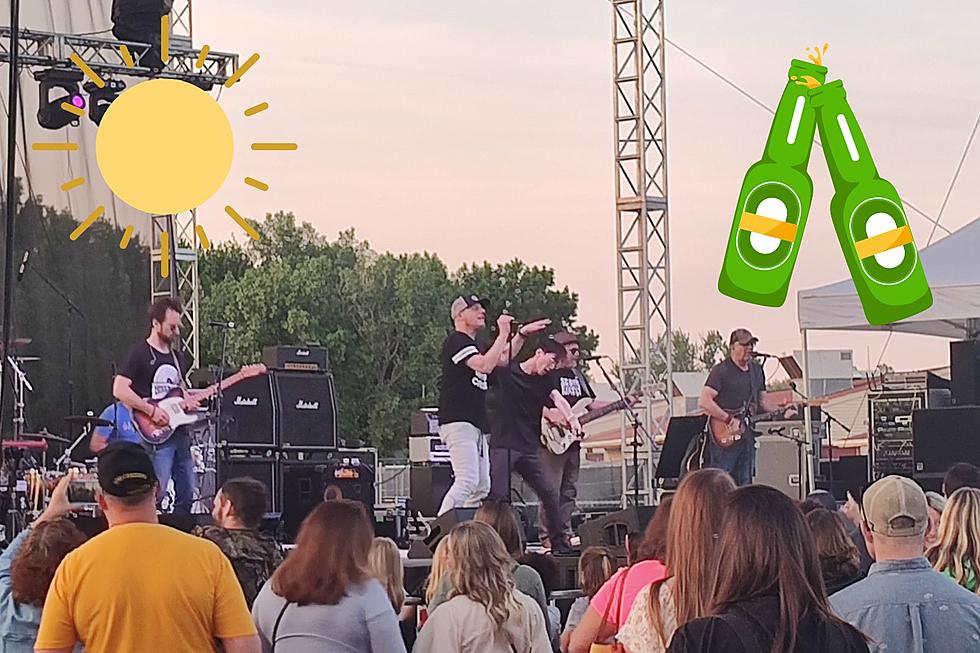 Dubuque's Annual Kickoff 2 Summer Sets the Tone for a Music-Filled Season
The LoveMonkeys. Photo Credit: Steve Pulaski + Canva
Before Flo Rida brought his blend of hip-hop and pop stylings to a raucous crowd of concertgoers on Saturday, May 27th, Q Casino's Back Waters Stage was jumping the Friday night before with the Annual Verlo Mattress Kickoff 2 Summer!
This yearly concert is free to the public, and serves as the perfect launchpad for the summertime. It certainly felt like it this year. The weather couldn't have been nicer, with bright sunshine and temps in the mid-70s when the first band, Unicorn Fist, took the stage.
This year's Kickoff 2 Summer featured three bands: Unicorn Fist, the Wisconsin-based LoveMonkeys, and Electric Shock, who are billed as the nation's #1 AC/DC show. Both Unicorn Fist and The LoveMonkeys offered an enthusiastic concertgoers crowdpleasing takes on pop, classic rock, country, and adult contemporary tunes, while Electric Shock made sure to send the night home with a bang by playing familiar tunes from the legendary rock band.
Those who showed up not only enjoyed free admission, but also delicious food from The Other Side as well as Sugar Ray's BBQ. Of course, no concert is complete without some libations, and the beer was served ice cold to quench thirsty palettes.
Kickoff 2 Summer supports some amazing local organizations like the Sertoma Club, FFA, Storybook Hill Children's Zoo, and Camp Albrecht Acres. Of course, a free event like this couldn't happen without some amazing sponsors.
A big thanks to Verlo Mattress, MidWestOne Bank, Envision/1-800 T-SHIRTS, Keller Williams Realty, Hilton Garden Inn, Spahn & Rose, Express Employment Professionals, 365ink Magazine, and Townsquare Media for their support in once again bringing a concert like this to the area for people of all ages to enjoy.
Find out more about Unicorn Fist, The LoveMonkeys, and Electric Shock on their respective Facebook pages, and be sure to mark your calendar's for Summer's Last Blast, August 25-26th at Q Casino's Back Waters Stage!
Photos: Dubuque Farmers Market 2023
Take a trip through the Dubuque's Farmers Market