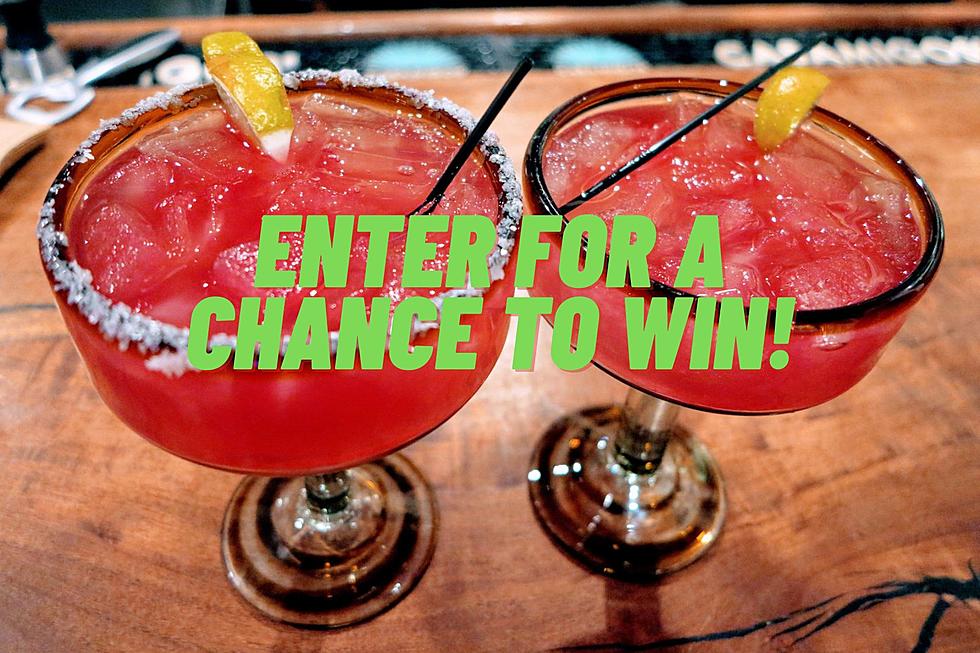 Enter for a Chance to Win a Prize at Carlos O'Kelly's Cinco De Mayo Party!
Photo Credit: R. Ressner, Digital Team + Canva
Cinco De Mayo is approaching quickly, and Y105 will be celebrating at Carlos O'Kelly's Restaurant at 1355 Associates Drive, right off the Northwest Arterial!
On Friday, May 5th, 2023, join me and Y105 for our "99 Bottles of Corona Giveaway" at Carlo's O'Kelly's! We'll give 99 winners a bottle that will correspond with a great prize. It could be one of the following items:
You'll also have the opportunity to indulge in some great Cinco de Mayo drink specials, like Coronas for $3.50 as well as deals on 16 oz Busch Lights and jumbo lime-on-the-rocks margaritas!
So, How Do You Get Your Bottle???:
Sign up below for a chance to win, or join us at the party on Friday night to sign up there! The party kicks off at 4pm. Y105 will be broadcasting live and taking qualifiers from 5 to 6:30pm, with the prize drawing beginning at 7pm! You can also listen to the Y105 Morning Show from 6 to 10am, as I'll be giving a select few callers the opportunity to get qualified!
Qualifiers will need to be at Carlos O'Kelly's Restaurant to check in at the Y105 table NO LATER THAN 6:30 pm on Friday, May 5th. The drawings will start promptly at 7 pm and you MUST BE PRESENT to win.
For more information, email steve.pulaski@townsquaremedia.com!
¡Feliz Cinco de Mayo!
THIS SIGN-UP HAS CONCLUDED. THANKS TO ALL WHO ENTERED FOR A CHANCE TO WIN A PRIZE AT CARLOS O'KELLY'S!
LOOK: Best Beers From Every State
To find the best beer in each state and Washington D.C., Stacker
analyzed January 2020 data from BeerAdvocate
, a website that gathers user scores for beer in real-time. BeerAdvocate makes its determinations by compiling consumer ratings for all 50 states and Washington D.C. and applying a weighted rank to each. The weighted rank pulls the beer toward the list's average based on the number of ratings it has and aims to allow lesser-known beers to increase in rank. Only beers with at least 10 rankings to be considered; we took it a step further to only include beers with at least 100 user rankings in our gallery. Keep reading to find out what the best beer is in each of the 50 states and Washington D.C.