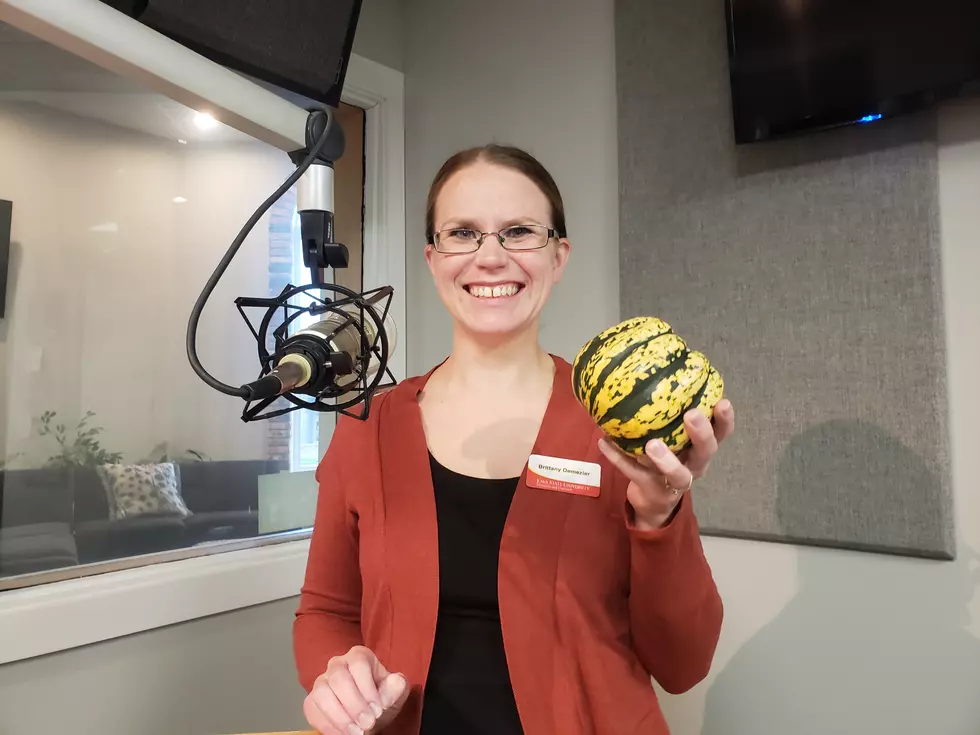 Brittany Demezier from the Iowa State University Extension and Outreach for Dubuque County visiting the studio.
As busy parents, we sometimes use the quick option with our kids when it comes to snacking.
Long since the days of "grab an apple," a lot of us fill our children with fatty, processed foods.
Brittany Demezier from the ISU Extension and Outreach stopped in to tell us about her new project called "Harvest of the Month."
She now assembles 'Family Harvest Boxes' each month featuring locally sourced harvest items that include fresh recipes and ingredients.
Online she supplements the boxes with unique taste tests and a tutorial on the monthly harvest with special guest speakers.
It's a delicious way to learn about your food and where it comes from... plus you can support local producers!
This month the box features squash. Next month they will do potatoes. (You could learn how to cook these properly and impress your guests at Thanksgiving!)
There are deadlines to sign up for each box, so call 563-583-6496 or visit THIS WEBSITE to register!
There is a $20 fee for each box to cover the costs of the products.
Give it a try and help support the programs through the Iowa State University Extension and Outreach in Dubuque County!