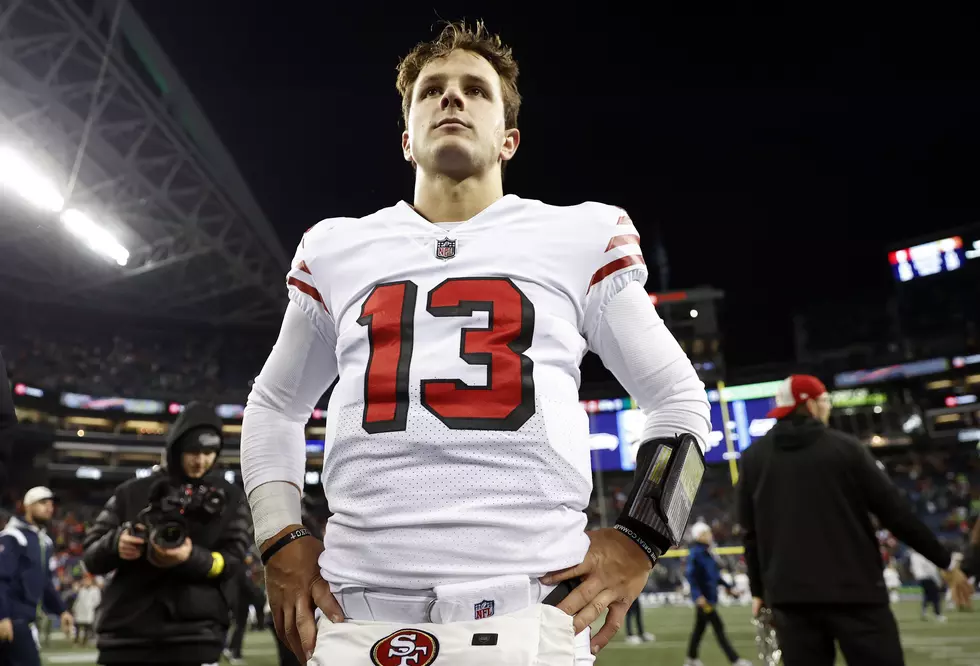 Iowa State's Brock Purdy Helps 49ers Clinch Playoff Berth
Photo Credit: Steph Chambers, Getty Images
It's been a hell of a year for Brock Purdy. The Iowa State alum began the year as the last pick in the 2022 NFL Draft (#262 overall). He was then elevated to backup quarterback following an injury to Trey Lance, the starting quarterback for the San Francisco 49ers. Then when Jimmy Garoppolo went down with an injury during a game against the Miami Dolphins, Purdy was thrust into action.
"Mr. Irrelevant" — the moniker given to the last pick in the NFL Draft every year — has been nothing but relevant since. Since coming in for Garoppolo three weeks ago, Purdy has been the first "Mr. Irrelevant" to throw a touchdown pass, the first quarterback to beat Tom Brady in his first career start, and last night, helped the 49ers clinch a playoff berth and maintain their seven-game winning streak.
Not bad for someone whose name rang few bells in the minds of NFL fans at the start of this season.
But that's who Brock Purdy is: a committed professional who started 46 games at Iowa State, throwing for over 12,000 yards and 81 touchdowns in the process.
49ers Head Coach Kyle Shanahan sung Purdy's praises following the 21-13 win over the Seattle Seahawks on Thursday Night Football. Even he didn't see this coming:
He's definitely the most poised rookie I've ever had. He's been like that since he's gotten here. He was poised all week, even with him being unsure of whether he'd be able to go or not. ... And under the circumstances, we didn't have any other choices, we were going to see how long he could last, and we were ready to go with [backup] Josh [Johnson]. But he just got comfortable, he got better as the game went, and it was pretty unbelievable.
To add to all his amazing feats since becoming the 49ers starting quarterback, Purdy is the only quarterback to post a 115.0+ quarterback rating in his first two career starts alongside Aaron Rodgers. He is also the first quarterback since at least 1950 with a completion percentage of 70% with four touchdowns and zero interceptions through his first two starts too.
The Niners began the year with Super Bowl aspirations. There was reason for concern when Purdy stepped in just three weeks ago. He hasn't given any pause nor reason to temper those lofty expectations. As long as Purdy keeps on rolling, so will the 49ers.
Iowa Born Sports Stars
What do each of these stellar athletes have in common? They all hail from the Hawkeye State.