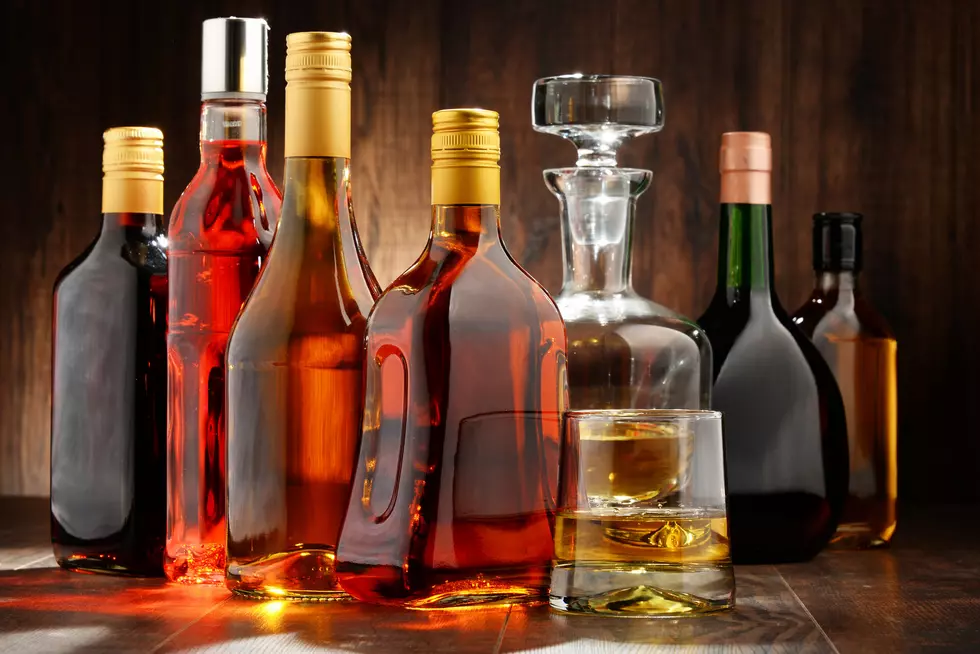 Iowa Has a New Top Selling Spirit According to 2022 Report
Photo Credit: monticelllo, Creative Services
My father runs a liquor store, so the business of booze has been something I've paid attention to for years, even long before I could drink. I swear half of the shirts I own are freebies promoting this vodka or that beer, which undoubtedly makes me look stable in my social circle.
That all being said, I couldn't click the 2022 Annual Report from Iowa Alcoholic Beverages Division (ABD) fast enough last night. I just had to see the advanced statistics related to alcohol sales in the Hawkeye State. To the surprise of myself and many others, there's a new top selling spirit in our state!
Finding that information in the 52-page report is a bit of a challenge given the deluge of statistics provided: info on different classes of liquor licenses, where the revenue generated by booze, and more than a few bar/circle graphs make up the entire report. Beyond all the figures, however, is the "Top 50" bestselling brands of liquor in the state of Iowa...
And after years of Black Velvet Canadian Whiskey being the #1 most popular spirit in Iowa, it's now Tito's Handmade Vodka. The Iowa ABD reported 393,290 gallons of Tito's Vodka had been sold in 2022. That was good enough for a strong hold on #1, with Black Velvet placing second with nearly 354,000 gallons sold.
Here is the top ten, as well as the number of gallons sold (page 34 of the report):
Tito's Handmade Vodka - 393,280
Black Velvet Canadian Whiskey - 353,791
Captain Morgan Original Spiced Rum - 282,826
Fireball Cinnamon Whiskey - 270,519
Hawkeye Vodka - 195,804
McCormick Vodka - 111,822
Smirnoff Vodka - 102,212
Jack Daniels Old #7 Black Label Whiskey - 96,090
Crown Royal Canadian Whiskey - 95,136
Crown Royal Regal Apple Canadian Whiskey - 83,578
A couple noteworthy things stuck out to me about this year's top ten list. For one, I had no idea Black Velvet was as popular as it was in the state of Iowa. I remember it selling a bit during my stint at my father's liquor store (personal bias aside), but not enough to top Jack Daniels, Jim Beam, and other similar varieties.
Outside of Fireball, most specialty/flavored whiskeys are tough sells. Crown Royal Apple breaking into the top ten is huge for Diageo, the beverage distributor behind the popular brand. Anyone who has indulged in the beverage knows it's a delicious one: a great mixer, sure, but also totally drinkable on its own, chilled.
See the full results of the Iowa Alcoholic Beverages Division's 2022 Annual Report here!
LOOK: Best Beers From Every State
To find the best beer in each state and Washington D.C., Stacker
analyzed January 2020 data from BeerAdvocate
, a website that gathers user scores for beer in real-time. BeerAdvocate makes its determinations by compiling consumer ratings for all 50 states and Washington D.C. and applying a weighted rank to each. The weighted rank pulls the beer toward the list's average based on the number of ratings it has and aims to allow lesser-known beers to increase in rank. Only beers with at least 10 rankings to be considered; we took it a step further to only include beers with at least 100 user rankings in our gallery. Keep reading to find out what the best beer is in each of the 50 states and Washington D.C.