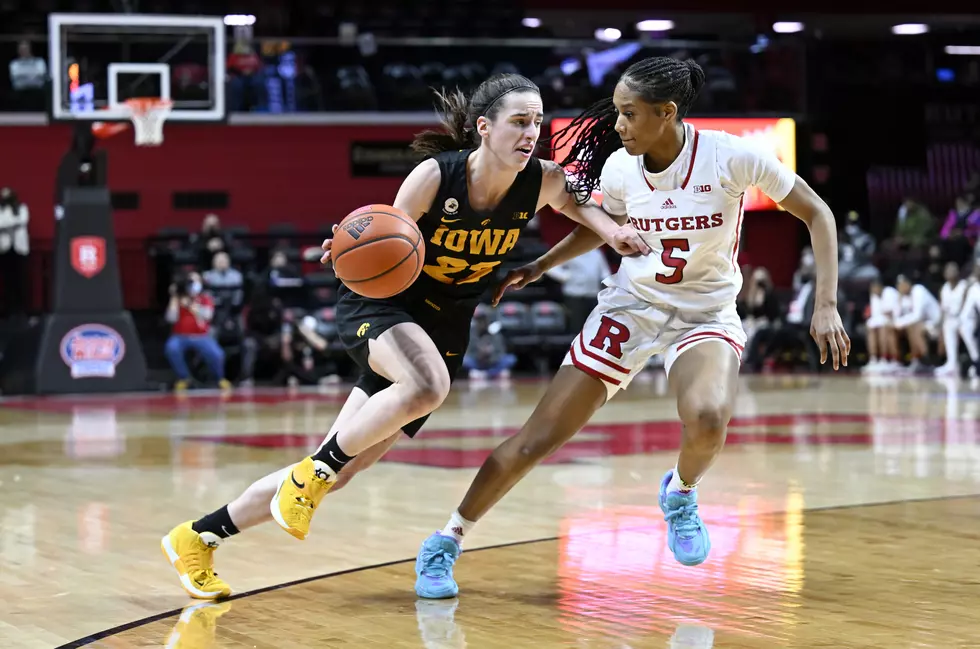 Iowa's Caitlin Clark Makes a Little Girl's Christmas with Special Gift
Photo Credit: Greg Fiume, Getty Images
It's safe to say that Caitlin Clark, West Des Moines native and star point guard for the Iowa Hawkeyes Women's Basketball team, is one of the most beloved athletes in the state of Iowa. Her likability on the court is only rivaled by her kind-heartedness off the court, as she went out of her away to make a young fan's Christmas with a special gift.
After scoring her 2,000th point for the Hawkeye Women's Basketball team this week, Clark had it in her mind to make a fan's day. She took off her shoes, signed them with a market, and gave them to a young girl named Malerie Grossman. 11-year-old Malerie was beside herself to receive them:
That was probably the best Christmas gift [....] I was very surprised. I was shaking a lot. - Malerie Grossman, per KCRG
The gift was germane to Malerie's own journey, as she has been playing competitive basketball for four years. The last two have been on a travel team. She undoubtedly idolizes Clark, and those shoes will forever be a reminder of her to keep playing and writing her own story.
The Hawkeye Women's Basketball team currently sit in second place of the Big Ten Conference at 11-3. They are only behind undefeated Ohio State at 14-0. The team is in the middle of a six-game win-streak and remains one of only three teams that is undefeated within the conference (alongside Ohio State and Michigan).
Caitlin Clark isn't the only one wracking up milestones on her team either. Monika Czinano scored her 2,000th point on December 29th in a dominating win over Purdue. Clark and Czinano became the first teammates both to reach 2,000 points in the same season in Big Ten Women's Basketball history!
Earlier this season, Big Ten coaches and media members alike all picked the Iowa women to win the Big Ten Tournament title.
Iowa Born Sports Stars
What do each of these stellar athletes have in common? They all hail from the Hawkeye State.