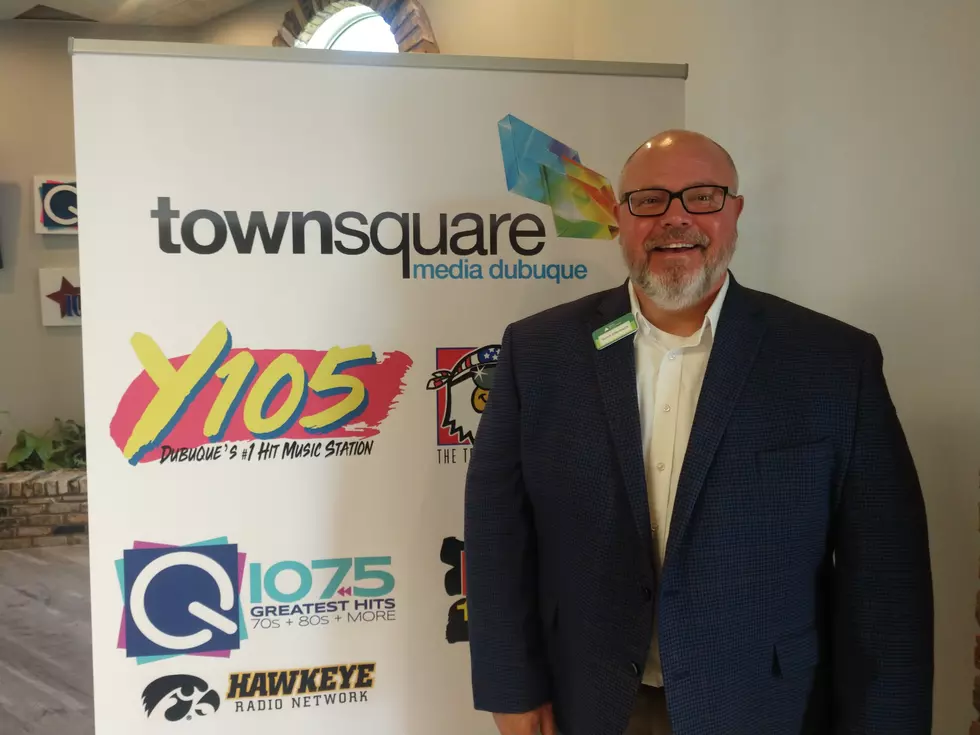 JA Bowl-a-Thon Helps Tri-State Kids Get a Crash-Course in Business Education
Scott Ellerbach, Senior VP of Community Relations for JA of the Heartland. Photo Credit: Steve Pulaski
How many times have you heard someone — or maybe you yourself — say they never learned something in school that they absolutely could use today? Perhaps it was taxes. Perhaps it was the ability to understand money management, or complex financial terms. Or maybe you just wish a class you took taught you the basics of starting a business.
Junior Achievement (JA) of the Heartland is a non-profit organization predicated on bestowing such information to young students. Their education goals are straight-forward: work readiness, entrepreneurship, and financial literacy. They want to create the next generation of successful businessmen and women.
Scott Ellerbach, Senior Vice President of Community Relations with JA's Dubuque branch, stopped in studio to discuss the upcoming 2023 JA Bowl-a-Thon, the organization's largest fundraiser of the year. Set to be held at Cherry Lanes Bowling at the Diamond Jo Casino on Saturday, February 4th, the JA Bowl-a-Thon boils down to five easy steps:
Step 1: Recruit a team of 5 bowlers.
Step 2: Reserve your lanes by filling out the form below.
Step 3: As a team, fundraise a minimum of $250 in pledges to support JA students.
Step 4: Raise your pledges online with Qgiv!
Step 5: On the day of the event have a ton of fun bowling and supporting Junior Achievement!
Ellerbach talked about what to expect with this year's Bowl-a-Thon, which is the 40th annual event and takes place over all 23 counties in their service area:
[There are a] Lot of teams participating, a lot of companies will use this as team-building opportunity. We'll have some kiddos there bowling from some schools throughout the Dubuque area. It's gonna be a way to raise funds for JA programs and the students that we serve while having fun in the process.
Those interested in learning more about the JA Bowl-a-Thon, or are contemplating participating, can visit the Bowl-a-Thon's page on the organization's website. You can also take a listen to my interview with Scott Ellerbach to learn more about the event and all the phenomenal work JA of the Heartland does for the community.
Dubuque's JA of the Heartland branch is located in the Schmid Innovation Center in Dubuque's Millwork District (900 Jackson Street, LL5).
READ MORE: See 50 remote jobs that can pay well