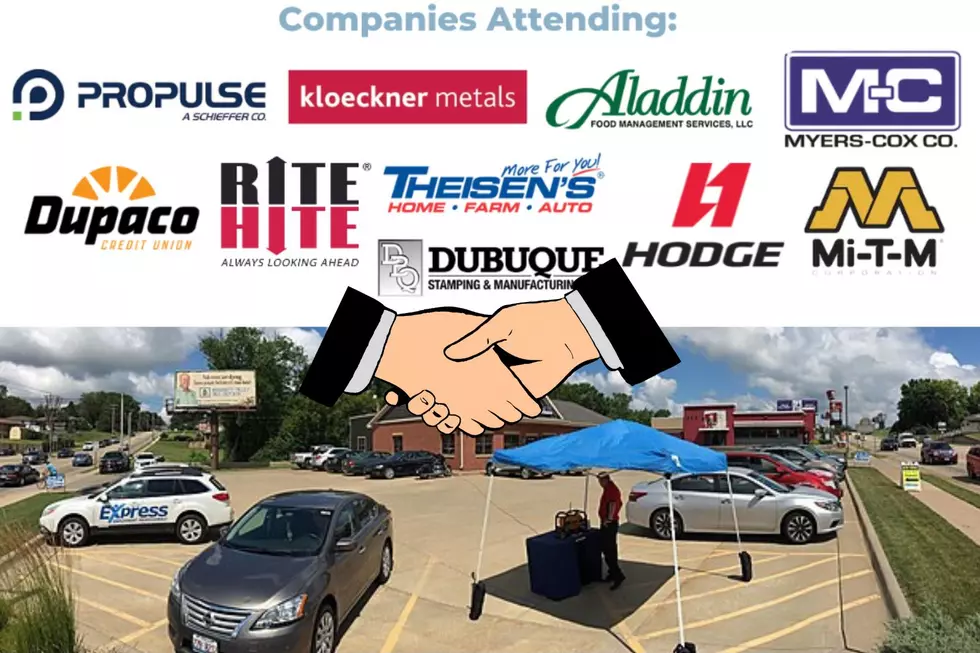 Join Y105 at Express Employment Professionals' Hiring Event!
Photo Credit: Express Employment Professionals, Dubuque, IA
Join Y105 as we broadcast on-location at Express Employment Professionals on Thursday, August 25th for their hiring event from 1-4pm!
Express Employment Professionals will be hosting a hiring event at their location on JFK Road and Pennsylvania Avenue in Dubuque. This is a fantastic opportunity for those looking for a change in career or a job that better suits their financial needs, lifestyle, and flexibility.
There will be representatives from 10 area-businesses available to communicate directly with jobseekers. Some of the companies scheduled to be in attendance are Rite Hite, Kloeckner Metals, Hodge, Dupaco Credit Union, and Dubuque Stamping & Manufacturing.
This week, Matt Timmerman, owner of Express Employment Professionals, came by the studio to talk about the hiring event in detail:
As a jobseeker, come on in between 1pm and 4pm Thursday, and you're going to meet with one of our [....] internal staff-members. [We're] going to find out who you'd like to meet with of those 10 companies [....] These company representatives are on-site, ready to make job offers immediately.
Every time Molly Wand, another representative at Express Employment Professionals, stops by for her Monday interview on Y105, she always makes sure to note that Express does things differently when it comes to hiring events. You're not sauced a pamphlet and shuffled into the building only to waywardly wander from table-to-table. This is about networking, in-person interviews, and starting new relationships.
This is not a traditional job fair, in fact, there is nothing else similar to this event offered in the area! No walking around to different tables, picking up pamphlets, and hoping applications will be seen. There will be private, in-person interviews with company decision-makers. Come and learn about each company's different positions, ask questions about the company, and discuss opportunities for advancement. - Per the event's Facebook page
Stop by, say hi to me, and get on a track to potentially start your brand new career today with some of Dubuque's finest employers today!
Express Employment Professionals is located at 1701 John F. Kennedy Road in Dubuque.
Can You Ace the Surprisingly Difficult Iowa Drivers Test?
It's not that hard, right? You know the answers.