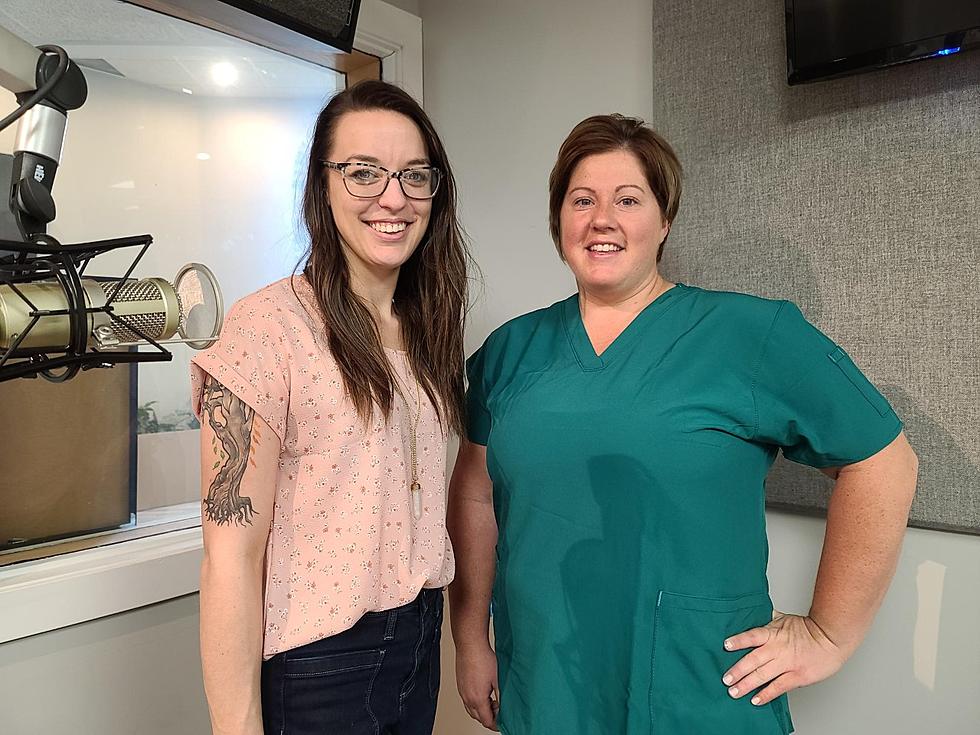 Let The Vet Come To You! Check Out North Star Veterinary Clinic!
Emily visiting with Dr. Mary Wagner from North Star Veterinary Clinic
My family recently lost a family member... our cat named Lola. We only wish we had heard of Dr. Mary Wagner and North Star Veterinary Clinic sooner.
If you've ever had a dog or cat, you know how stressful it can be for both you and your pet when you're leaving the house. Getting them in the crate can be an awful experience and a visit to the office can really freak out your furry friend.
Meet Dr. Mary Wagner and North Star Veterinary Clinic. Imagine having a veterinary visit in your own home allowing your pet to stay relaxed in their own normal environment.
Dr. Mary Wagner graduated from Ross University School of Veterinary Medicine in 2015. While there she became co-founder of the Small Ruminent Chapter for the American Association of Small Ruminant Practitioners.
She completed her clinical year at Louisiana State University. Before moving back to her home state of Iowa, she practiced as an Associate Veterinarian in Florida, working with small animals and exotics. Dr. Wagner is very grateful to be back home and excited to put down roots in the community she grew up in. She has been practicing for the last few years around Dubuque County and the Quad Cities.
She will come to you for wellness and illness visits, difficult pets, surgery, hospice care and euthanasia. She can even handle prescription services... and it's all in the comfort of your own home.
You can visit her on FACEBOOK, her WEBSITE, or by calling 563-500-6434.
Make it easy on you and your furry family members and check out North Star Veterinary Clinic today!
~Chris Farber